Sponsors 2010 (lots of hardware companies)
Image UqSW sponsors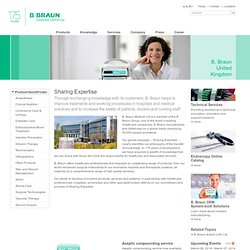 B. Braun Medical Ltd is a member of the B. Braun Group, one of the world´s leading healthcare companies.
B. Braun Medical Ltd
GE Healthcare-Company Information-Worldwide Selector
Edwards Lifesciences – the leader in heart valves & hemodynamic monitoring
Masimo Corporation
Baxter U.K. - Homepage
BMEYE
Uscom - The measure of Life.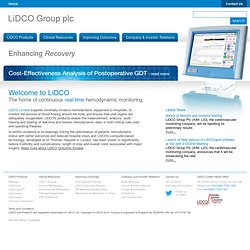 LiDCO Limited supplies minimally invasive hemodynamic equipment to hospitals, to monitor the amount of blood flowing around the body and ensure that vital organs are adequately oxygenated. LiDCO's products enable the measurement, analysis, audit, training and sharing of real-time and historic hemodynamic data, in both critical care units and operating theatres. Scientific evidence is increasingly linking the optimisation of patients' hemodynamic status with better outcomes and reduced hospital stays and LiDCO's computer-based technology, developed at St Thomas' Hospital in London, has been shown to significantly reduce morbidity and complications, length of stay and overall costs associated with major surgery.
LiDCO Cardiac Sensor Systems for measuring Cardiac Output
Beacon Pharmaceuticals Ltd.
Beacon Pharmaceuticals Ltd Website is intended for use by adults in the United Kingdom. I would like to view this website. I confirm that:
- COSMED - Cardio Pulmonary Diagnostics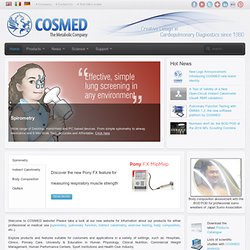 Welcome to COSMED website! Please take a look at our new website for information about our products for either professional or medical use (spirometry, pulmonary function, indirect calorimetry, exercise testing, body composition, etc.). Explore products and features suitable for customers and applications in a variety of settings, such as: Hospitals, Clinics, Primary Care, University & Education in Human Physiology, Clinical Nutrition, Commercial Weight Management, Human Performance Centers, Sport Institutions and Health Club Industry.
Cranlea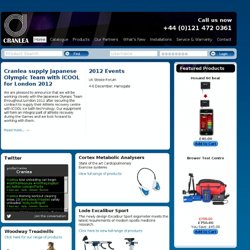 We are pleased to announce that Cranlea will be exhibiting at the following events in 2013: Multi-Disciplinary Teams 2013 – "The Success Factor" March 21 st - 22 nd St Georges Park. BASES Student Conference – March 26 th – 27 th Cardiff Met University.
We are dedicated to supporting healthcare professionals in the best therapy of chronically and critically ill patients by providing pharmaceuticals and medical devices. Our products are vital in the acute, surgical and therapeutic treatment of patients and are used in the hospital and in outpatient care. Our 30,000 employees worldwide share one passion: "caring for life". It is our commitment to what matters most in health care - improving a patient's quality of life.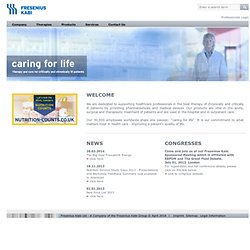 Fresenius KABI UK- HOME
Deltex Medical