Critisism on BBC
WikiLeaks: "protesters" or "rioters",
WikiLeaks: BBC reporting of London ri
WikiLeaks: UK riot cops beat boys on
likeyou: RT - @BBCPolitics E-petiti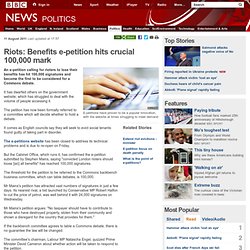 Top e-petition demands axing of benefits for rioters
11 August 2011Last updated at 12:57 ET
e-petitions are a way for you to influence government policy in the UK. You can create an e-petition about anything that the government is responsible for. Commons Leader Sir George Young said any campaign on the site that was backed by 100,000 signatures would trigger consideration for debate in Parliament.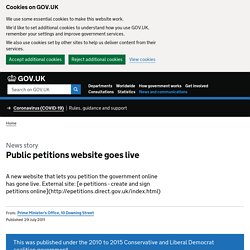 Public petitions website goes live