Free software
CIDETYS se complace en presentar su Catálogo de Software Educativo Libre, una iniciativa enmarcada en su estrategia de promoción de Software Libre en el sector educativo panameño que se lleva a cabo con el apoyo de instituciones como la Universidad Tecnológica de Panamá (UTP), la Autoridad Nacional para la Innovación Gubernamental (AIG) y la Secretaría Nacional de Ciencia, Tecnología e Innovación (SENACYT). Este catálogo incluye 43 aplicaciones educativas divididas en preescolar y primaria (primero a sexto grado), premedia (séptimo a noveno grado) y media (décimo a duodécimo grado). Además contiene una sección de introducción al Software Libre y el sistema operativo Edubuntu y se muestran programas de uso general incluidos en Edubuntu tales como aplicaciones de oficina, video, sonido, Internet y gráficos.
Lanzamiento de Catálogo de Software Educativo Libre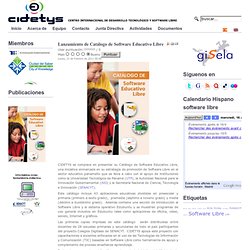 65 Open Source Apps That Replace Popular Education Software: Page 3
33. gnuplot Replaces Visual Math, Mathematica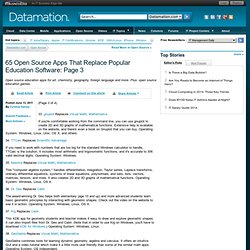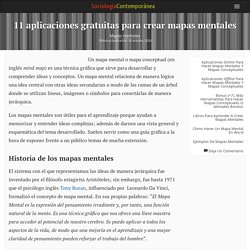 Un mapa mental es un diagrama donde se representan gráficamente ideas, palabras o conceptos emanados de una idea central.
Descripción de Evolución
Descripción
MiniLyrics - Show lyrics in iTunes, Windows Media Player, Winamp, etc.
Welcome to YouTube! The location filter shows you popular videos from the selected country or region on lists like Most Viewed and in search results.To change your location filter, please use the links in the footer at the bottom of the page.