Free Education Tools, Software and Applications
Describes subject matter that is presented in a brief, simplified, often distorted manner, with little or no attempt to represent images realistically. In La ngresse blonde (The Blond Negress) Brancusi dramatically simplifies a woman's face, delineating only her hair and lips.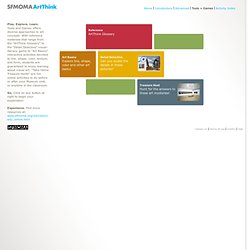 ArtThink | Tools and Games
ArtThink | Art Basics
Free Education Microsoft Office WorkArounds & Help for Micro
Content / Special Publications - SP 800 series / NIST SP 800-12 An Introduction to Computer Security - NIST IT Security
Software at no charge
The Subtitling text add-in for Microsoft PowerPoint lets you add closed captions to the video and audio files you include in your presentations.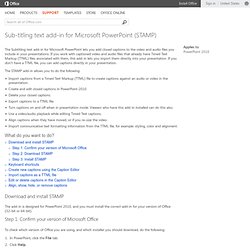 Sub-titling text add-in for Microsoft PowerPoint (STAMP) - PowerPoint
Training
Theoretical Foundation Courses
CDRHLearn > CDRH Learn Course List (English)