Paris
Rue Mouffetard Lively Market Street in Paris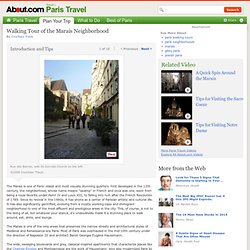 The Marais is one of Paris' oldest and most visually stunning quarters. First developed in the 12th century, the neighborhood, whose name means "swamp" in French and once was one, went from being a royal favorite under Henri IV and Louis XIII, to falling into ruin after the French Revolution of 1789. Since its revival in the 1960s, it has shone as a center of Parisian artistic and cultural life. It has also significantly gentrified, evolving from a mostly working-class and immigrant neighborhood to one of the most affluent and prestigious areas in the city.
Marais Walking Tour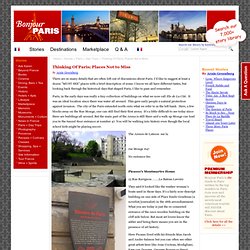 Thinking Of Paris; Places Not to Miss
By Arnie Greenberg There are so many details that are often left out of discussions about Paris. I'd like to suggest at least a dozen "MUST SEE" places with a brief description of some. I know we all have different tastes, but looking back through the historical days that shaped Paris, I like to pase and remember. Paris, in the early days was really a tiny collection of buildings on what we now call Ille de La Cité.
Paris may be the city of love and light, but it's also the city of design, where fashion, art and decor are worshiped so devoutly that they're almost a religion of their own. From palaces of fine art, like the Louvre and the Musee d'Orsay, to modern art galleries, like the Palais de Tokyo, and from the high-fashion temples of Chanel and Louis Vuitton to the funky home-grown boutiques in the Marais, there's something for every design-conscious visitor in Paris. Here, even the food and hotels are stylish.
The Ultimate Guide To Exploring Paris In Style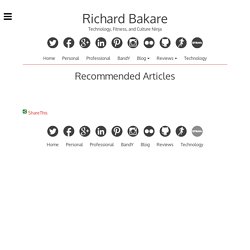 Paris city guide | Travel | The Guardian
Le Top 10 des sites culturels parisiens les plus fréquentés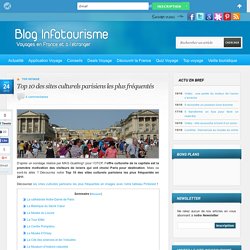 sept 24 2012 Email D'après un sondage réalisé par MKG Qualiting1 pour l'OTCP, l'offre culturelle de la capitale est la première motivation des visiteurs de loisirs qui ont choisi Paris pour destination . Mais où sont-ils allés ?
Top 20 free attractions in Paris - travel tips and articles
How about a pain aux cereales? Here's my list of Ten Great Things To Eat in Paris, things I think you shouldn't miss! 1. Dinner at Les Papilles This is one of my favorite restaurants, serving delicious well-presented food, at very reasonable prices.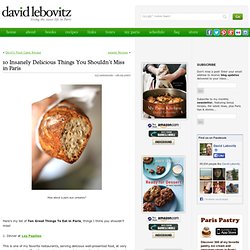 10 Insanely Delicious Things You Shouldn't Miss in Paris
Le DodinRestaurant français | 75017Refuge dans le quartier Emmené par ami, un samedi soir, vers l'Arc de triomphe, je me dis que la soirée risque d'être un peu laborieuse, n'étant pas un aficionados du quartier. Pire le fréquentant par obligations professionnelles de temps à autres je sais pertinemment qu'il est très difficile de trouver des tables correctes à cet endroit... Et bien voici un refuge pour un déjeuner dans le quartier et pour une assiette sincère et joliment préparée. C'est frais, c'est doux et plutôt agréable, service au petit soin.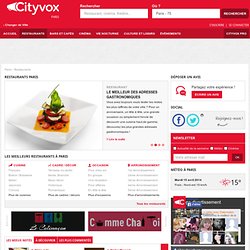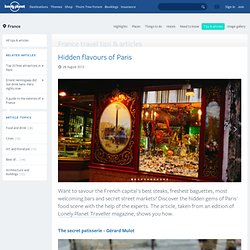 Want to savour the French capital's best steaks, freshest baguettes, most welcoming bars and secret street markets? Discover the hidden gems of Paris' food scene with the help of the experts. The article, taken from an edition of Lonely Planet Traveller magazine, shows you how.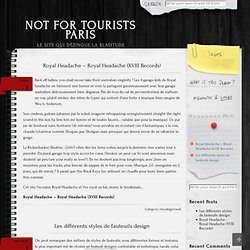 Not For Tourists Paris
Royal Headache – Royal Headache (XVIII Records) June1 Back off ladies, you shall never take their australian virginity ! Les 4 garage kids de Royal headache en tiennent une bonne et vous la partagent généreusement avec leur garage australien délicieusement bien dégueux. Pas de trou du cul de pro-territoriaux de surfeurs en vue, plutôt mickey des têtes de types qui sortent d'une boite à musique bien rangée de Wes-h Anderson.
Restos-Bars : Connaître sa Rive Gauche de sa Rive Droite
Nous avons retenu dans cette sélection consacrée aux meilleurs bars à vin à Paris des établissements assez différents les uns des autres. Que le vin soit au centre du concept du lieu, ou tout simplement un prétexte pour passer un bon moment entre amis, ces bars à vin de Paris nous ont agréablement surpris. Cette sélection est évidemment très subjective, alors partagez vos bonnes adresses en commentaires ! Les Caves Populaires Voilà un bar à vin comme on l'aime: tout le monde parle à tout le monde, novices et habitués s'y mêlent dans une joyeuse et bruyante ambiance. Un grand classique des Batignolles, qui a su garder son charme d'origine. Une adresse conviviale et pas chère où on se retrouve pour refaire le monde sans chichi.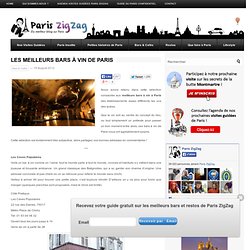 LES MEILLEURS BARS À VIN DE PARIS
Restaurant A Paris - Le guide des bons restaurants parisiens