Food & Gardening
Grown in Detroit
Garden Resource Program Collaborative
Welcome to Detroit! Urban gardens and farms play an important role in the City of Detroit. They provide thousands of pounds of fresh, nutritious produce for Detroit families and improve our communities by connecting neighbors, providing an attractive alternative to trash-strewn vacant lots, improving property values, and reducing crime.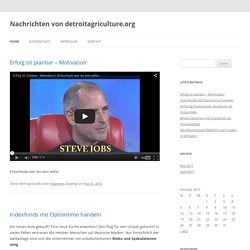 Detroit Eastern Market - Detroit Eastern Market
Detroit Black Community Food Security Network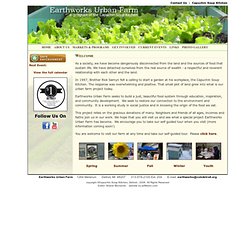 Earthworks Urban Farm
As a society, we have become dangerously disconnected from the land and the sources of food that sustain life. We have detached ourselves from the real source of wealth - a respectful and reverent relationship with each other and the land. In 1997, Brother Rick Samyn felt a calling to start a garden at his workplace, the Capuchin Soup Kitchen. The response was overwhelming and positive. That small plot of land grew into what is our urban farm project today.
Food Gatherers
Gleaners Community Food Bank of Southeastern Michigan: Home
March 11 - April 9 In honor of the 20th Anniversary of the Women's Power Breakfast, Gleaners has set a goal to raise 2 million meals to help feed hungry kids this spring. 1 in 4 Michigan children are food insecure. More than 315,000 kids in Southeast Michigan receive school meals and on weekends often go without food. You can help! Everyone can participate by sending in a donation . All donations made during the match month will be doubled by our generous supporters: April 10 • Eastern Market, Shed 3 • 7:00 a.m.