Action
Toss the Turtle | Action Games. Flight | Action Games. The Last Stand 2 | Action Games. Description ****Thanks for the feedback so far, we're working on fixing the bugs highlighted so far.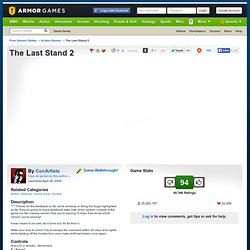 If you're going to leave feedback, take note of the version number of the game (on the loading screen) that you're playing, it helps if we know which version you're playing! It was meant to be over. As it turns out, it's far from it. Make your way to Union City to escape the mainland within 40 days and nights while fighting off the hordes from your make shift barricades once again. The Last Stand - Union City | Action Games. Description Scavenge, shoot and survive your way through Union City in this sprawling zombie action RPG.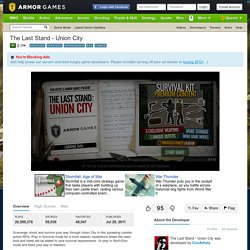 Play in Survivor mode for a more realistic experience where the need food and sleep will be added to your survival requirements. Or play in Run'n'Gun mode and blast your way to freedom. Controls. Crush the Castle 2 | Action Games. Description Even after crushing and capturing Arcturia, the Redvonian King was still longing for more castles to crush.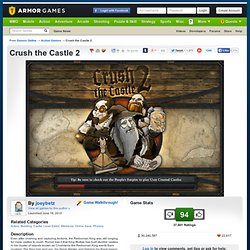 Rumor has it that King Blutias has built sturdier castles in his cluster of islands known as Crushtania the Redvonian King wants them crushed. The Last Castle | Action Games. Description The Last Castle of the Empire is under attack!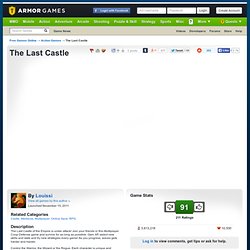 Join your friends in this Multiplayer Coop Defense game and survive for as long as possible. Gain XP, select new skills and stats and try new strategies every game! As you progress, waves gets harder and harder. Mushroom Madness | Action Games. Mushroom Madness 3 | Action Games. Chuck the Sheep | Action Games. Flaming Zombooka 3 | Action Games. Copyright 2005-2014 Armor Games.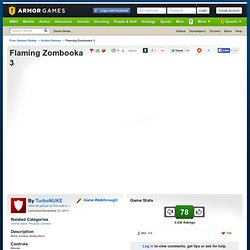 All Rights Reserved. Play free online games at Armor Games!
---