Filmmaking
The Future of Digital Media
Steampunk past,present future
Sound design is one of those things that makes a huge difference in a film production, but that you never really think about. We're not talking about music here -- everyone knows the themes to Jaws, Indiana Jones, Star Wars and The Godfather (three of those made by the same guy, incidentally).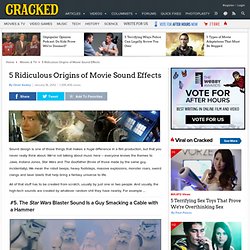 5 Ridiculous Origins of Movie Sound Effects
Borgus.com - Geography and space were important factors in Alfred Hitchcock's storytelling technique.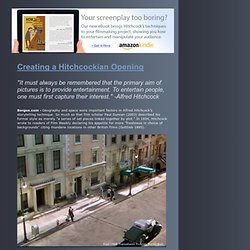 Most people know about writing screenplays , but if you break these commandments, your soul will be damned to eternal amateur-damnation… …Or maybe it'll just be a bit more difficult to become a pro.
This is a short article in which to deal with a big subject: how to write a good script for a short film. Rule number one: there are no hard and fast rules.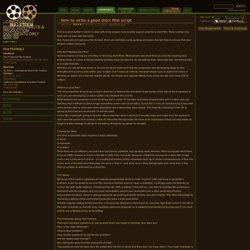 Looking to make a film but need a little help with the paperwork?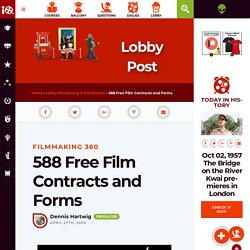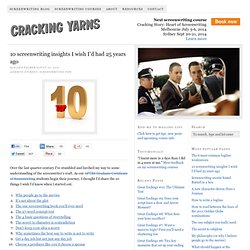 Over the last quarter century I've stumbled and lurched my way to some understanding of the screenwriter's craft.
Ever wonder what all those strange credits are when they roll by at the end of a film? I used to, until I moved to LA, where I started meeting Best Boys and Dolly Grips with their kids when I took my son to the playground—yes, Hollywood, where you meet Gaffers and Armourers at your average Saturday night house party. So I started asking questions, and here's what I've learned: 1.
It's that time of year again, so we thought it was time to update last years killer feature "Horror Filmmaking: From Script to Scream." That's right a sequel!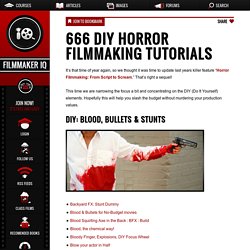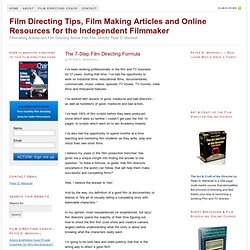 I've been working professionally in the film and TV business for 37 years. During that time, I've had the opportunity to work on industrial films, educational films, documentaries, commercials, music videos, episodic TV shows, TV movies, Indie films and Hollywood features. I've worked with dozens of good, mediocre and bad directors - as well as hundred's of good, mediocre and bad actors.