Feeding
Dairy Goat Handbook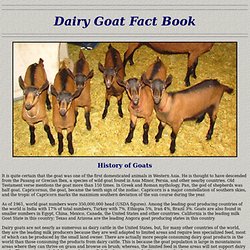 History of Goats
People have asked me to share a listing of edible & poisonous plants for goats, but I hesitated to make a list of plants you can, or shouldn't feed, to goats because there is no possible way I, as one person, could know all plants the are poisonous to goats. I may know most in my own area (East TN, USA), but there may be plants in places such as CA, England and Australia that I do not know, may would mistakenly not add to the list. I do not want the responsibly of a goat getting poisoned because I did not list the plant the goat was fed.
Fias Co Farm: Goats- Edible & Poisonous for Goats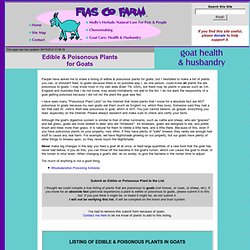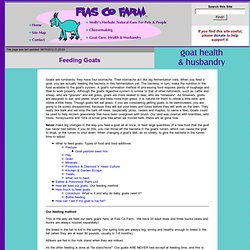 Goats are ruminants; they have four stomachs. Their stomachs act like big fermentation vats.
Fias Co Farm- Feeding your goats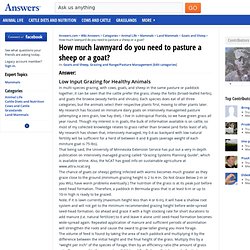 How much lawnyard do you need to pasture a sheep or a goat
In multi-species grazing, with cows, goats, and sheep in the same pasture or paddock together, it can be seen that the cattle prefer the grass, sheep the forbs (broad-leafed herbs), and goats the browse (woody herbs and shrubs). Each species does eat of all three categories, but the animals select their respective plants first, moving to other plants later.
Answer: Goat survival A full grown goat just a food and water source, goats will eat anything weeds flowers ropes always use a chain to tie them up.Another Answer:The answer above sucks! Goats WON'T eat "anything", if they have a choice.
What conditions does a goat require to survive