FBlogs/West
April 4, 2014 Changez This week has been huge. I was admitted as a solicitor in the Supreme Court yesterday, moved into a new home, started a new job and my dad had a health scare after having a stroke on Tuesday night! A lot to take on board and a very bitter sweet time for me.
Tickled Pink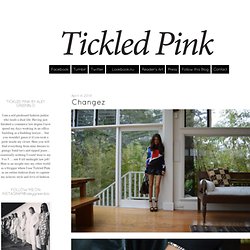 Yes, I am still here and I am still quite active on my Instagram. I probably had the time to blog over the past two months but now that I have a son, I used those precious hours to be with him instead of dating my metal man (.. the computer that is). No, I don't even bother doing a blog post while I am in the car as I desperately need the extra minutes of sleep. I had several cancelled appointments due to the flood, so I managed to quickly edit, write, and wrap this post up.
Glisters and Blisters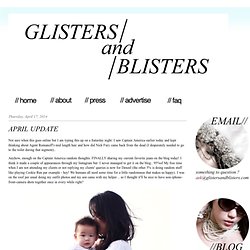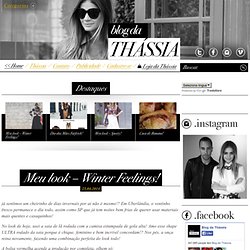 Meninas, vocês sabem que ADORO conhecer e me hospedar em novos hoteis! Não é atoa que sempre que viajo dou novas dicas e conto sobre onde me hospedei e quais os benefícios de cada um deles né?! Dessa vez não vai ser diferente, aqui em NYC, estou hospedada no St. Regis!
TOBRUCK AVE
What to wear to a Sunday picnicking in the wineries around Cape Town? I went for casual and mixing patterns in my favorite combo and go to for soft and casual pieces; d.RA Clothing. I love prints and this skirt and shirt is the epitome of perfect pattern mixing. Paired this little combo with my favorite Modern Vice booties that just make everything a little cooler!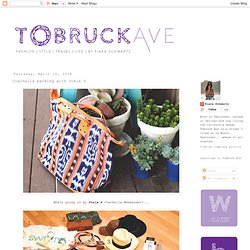 Meninas, estou doida para dar uma mudada nas madeixas, modificar o tom, dar uma clareada, um pouco mais de vida aos fios sabe!? Como não mexo no comprimento de jeito nenhum (só tiro as pontinhas e ainda assim com dó… adoro cabelos extra longos!!hehe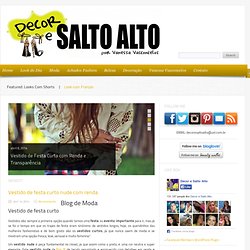 Decor e Salto Alto
I've got a lust for life
Este no es un tema muy habitual, pero es como cosa del destino. Mi viejo Jeep está a punto de retirarse y uno de los coches que tenía en mente era el nuevo Beetle, y aunque cuando termine de escribir esto no me estará esperando a la puerta de mi casa, me pareció interesante probar suerte... El concurso As Sun As Possible consiste en encontrar la foto que mejor represente un verano ideal y sin fin, el premio es un viaje de 14 días para dos personas a Hawai, en el que los ganadores podrán conducir el nuevo Beetle Cabrio, vale la pena probar suerte no? Aquí tenéis el enlace para participar y aquí las bases completas del concurso.
LA's BLOG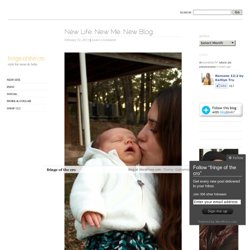 New Life. New Me. New Blog. February 12, 2013 §
romans 12:2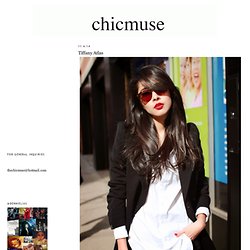 Topshop short, American Apparel crop sweater, Sandro jacket, Saint Laurent shoes Last week I had my spring break and decided to spend it in Madrid with my girl Miranda. At the beginning I didn't know what to expect from the city/food/people/overall, but I knew it was going to be fun and relaxing to escape a bit from Paris. Now, I cannot express in words how much I loved my traveling there!
Wait. WHAAAA? This is natural chocolate? Clean-eating? PALEO?
mojomade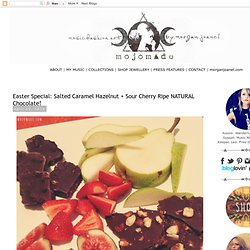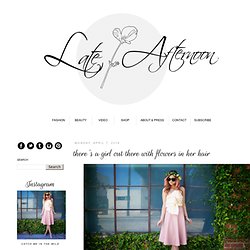 Easy breezy brunch of roasted asparagus dipped into a soft boiled egg with a side of roasted cherry tomatoes. Ingredients: Asparagus
I debated writing this post for a year now. This will be my final post on Sterling Style. Maybe I will want to start it up again someday, but for now I know it's time to say goodbye to a blog I've loved.
il était une fois...
(photo taken from my instagram) I'm back from Paris, and it was such an incredible trip! We were sad to leave, but I am so excited to be going back. I'll have more photos from my trip, soon, but I hope you had a chance to follow along on my instagram. While I'm editing photos, check out some links I've been clicking on:
If you've been reading my blog for a while, you'll know I'm a big fan of Asos- they supply me with all of my midi pencil skirts, dresses, and white tees. Recently, they sent over a box of their newest arrivals for spring so I tried on a few of my favorites for some quick photos... Wearing the Farleigh slim jean with a satin top and Alexander Wang mules.
Women Who Run With the Wolves - Clarissa Pinkola Estes, Ph.D "An icy attitude will put out a woman's creative fire. It will inhibit the creative function. This is a serious problem, yet the story gives us an idea.
QQueen of Hearts
if you seek style.
SUPER HAUTE FEMALE
Vintage Mavens
little fashion bird
somethingnavy