FBlogs/West
April 4, 2014 Changez This week has been huge. I was admitted as a solicitor in the Supreme Court yesterday, moved into a new home, started a new job and my dad had a health scare after having a stroke on Tuesday night! A lot to take on board and a very bitter sweet time for me.
Tickled Pink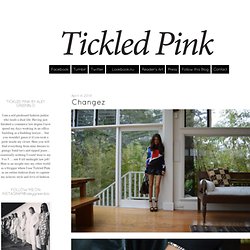 I've been searching for the perfect boyfriend jeans for quite some time. I've spotted ones I like online but I don't like the idea of buying pants (or jeans, shorts, etc) without trying it on as I'm pretty picky when it comes purchasing bottoms with a good cut. So, I never quite got myself the dream pair of bf jeans.. Until..
Glisters and Blisters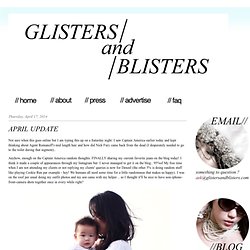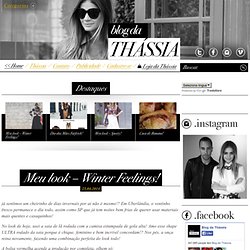 Meninas, vocês sabem que ADORO conhecer e me hospedar em novos hoteis! Não é atoa que sempre que viajo dou novas dicas e conto sobre onde me hospedei e quais os benefícios de cada um deles né?! Dessa vez não vai ser diferente, aqui em NYC, estou hospedada no St. Regis!
TOBRUCK AVE
What to wear to a Sunday picnicking in the wineries around Cape Town? I went for casual and mixing patterns in my favorite combo and go to for soft and casual pieces; d.RA Clothing. I love prints and this skirt and shirt is the epitome of perfect pattern mixing. Paired this little combo with my favorite Modern Vice booties that just make everything a little cooler!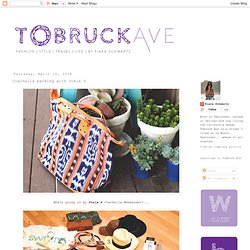 Meninas, estou doida para dar uma mudada nas madeixas, modificar o tom, dar uma clareada, um pouco mais de vida aos fios sabe!? Como não mexo no comprimento de jeito nenhum (só tiro as pontinhas e ainda assim com dó… adoro cabelos extra longos!!hehe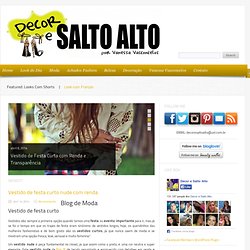 Decor e Salto Alto
I've got a lust for life
Este no es un tema muy habitual, pero es como cosa del destino. Mi viejo Jeep está a punto de retirarse y uno de los coches que tenía en mente era el nuevo Beetle, y aunque cuando termine de escribir esto no me estará esperando a la puerta de mi casa, me pareció interesante probar suerte... El concurso As Sun As Possible consiste en encontrar la foto que mejor represente un verano ideal y sin fin, el premio es un viaje de 14 días para dos personas a Hawai, en el que los ganadores podrán conducir el nuevo Beetle Cabrio, vale la pena probar suerte no? Aquí tenéis el enlace para participar y aquí las bases completas del concurso.
LA's BLOG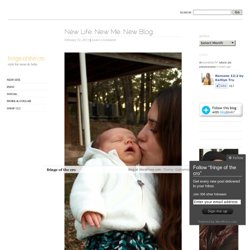 New Life. New Me. New Blog. February 12, 2013 §
romans 12:2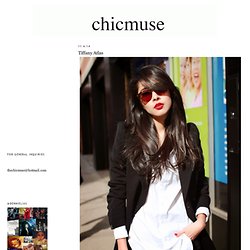 I discovered this skirt a couple of days ago at Topshop, and the direct instinct to get it, thinking of Balenciaga cuts and Lanvin fabrics, was just right. It's always that attraction for short skirts and shorts that still stay on the classy side. I paired it with this plaid shirt, to keep the outfit and color alive. Hope you had a great weekend and see you tomorrow!
noun, plural mu·ti·nies. 1.) revolt or rebellion against constituted authority, especially by sailors against their officers. 2.) rebellion against any authority. verb (used without object), mu·ti·nied, mu·ti·ny·ing. 3.) to commit the offense of mutiny; revolt against authority.
mojomade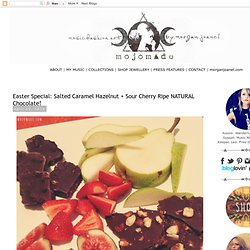 Late Afternoon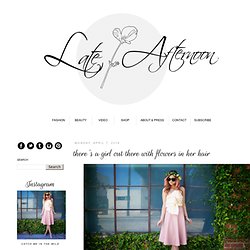 Easy breezy brunch of roasted asparagus dipped into a soft boiled egg with a side of roasted cherry tomatoes. Ingredients: Asparagus
I debated writing this post for a year now. This will be my final post on Sterling Style. Maybe I will want to start it up again someday, but for now I know it's time to say goodbye to a blog I've loved.
il était une fois...
I get asked about my favorite skincare products all the time, and I'm always a little hesitant to make recommendations because 1) I'm not a skincare expert and 2) what works for me may not work for you. I also don't have a routine that can be pinned down - I switch things up as I see fit, experiment with new products all the time, and use a lot of home remedies (egg white mask, homemade exfoliants, etc). I have a pretty strong allegiance to Mario Badescu products because they work for my skin and have a pretty nice price point. I also happen to get my facials there regularly, so it gives me the opportunity to try samples and find new products to bring into rotation. Here, I highlighted a handful of my current favorites.
If you've been reading my blog for a while, you'll know I'm a big fan of Asos- they supply me with all of my midi pencil skirts, dresses, and white tees. Recently, they sent over a box of their newest arrivals for spring so I tried on a few of my favorites for some quick photos... Wearing the Farleigh slim jean with a satin top and Alexander Wang mules.
Women Who Run With the Wolves - Clarissa Pinkola Estes, Ph.D "An icy attitude will put out a woman's creative fire. It will inhibit the creative function. This is a serious problem, yet the story gives us an idea.
QQueen of Hearts
if you seek style.
SUPER HAUTE FEMALE
Vintage Mavens
little fashion bird
somethingnavy