FBlog/East
ASM Magazine » Fashion Blog » Carla Estévez Estas fotos las había dejado en el tintero, y la verdad me daba pena no ponerlas..., ese día estrene este chaleco que os enseñaba por primera vez en este post.
Gossips made me famous!
Marilyn'S CloseT Blog
INTRIGUE ME NOW
Crimenes de la Moda
Midnight Couture
*UNIVERSITY LIFESTYLE*
There Is Not Sense
bikinis and passports
El Blog de Chuchus
The golden mode
fashionfazer
www.nanysklozet.com
Bloglovin
RoHa
Youth Gone Wild
ellevictoire
Nicola Claire
Seams for a desire
♫ ♪ Pink – Try ♫ ♪ I have mentioned in the past that the ethnic trend is one of my faves for this spring, I love all the different pieces out there and I am so excited by the prospect of wearing shorts with amazing tribal print jackets… or this lovely handbag with a mini skirt… I am adding a little bit of ethnic print here and there to avoid it nesting in the back of wardrobe until the sun comes out.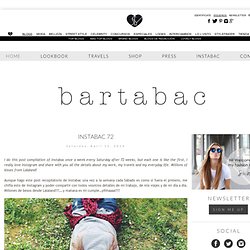 Lovely Pepa
Laetitia
Style Diary | Millie Mackintosh
stylorectic
Fashionhype
Trendy Taste
FASHIONVIBE
Ballerina's Bun
1SILLAPARAMIBOLSO
Anouska Proetta Brandon
Style Encounters
KaoriAnne
SO IN CARMEL
Jestem Kasia
Charlize Mystery
Frassy
D E Y N N
RASPBERRY AND RED
Madame de Rosa
cab.LOOK
Tranquilacosita
DAISY'S HEELS
Cats and Rocking Chairs
Gabrielle Mode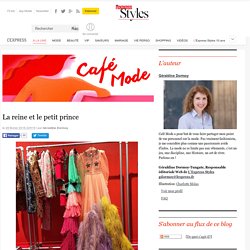 Mon post sur les manières de dire bonjour dans la mode vous ayant plu, je récidive avec les différentes façons d'attendre dans la salle qu'un défilé commence. Les créateurs ayant la fâcheuse habitude d'avoir toujours au moins une demi-heure de retard, ça laisse le temps d'observer les manœuvres de chacun. L'occupation la plus courante, la plus chère aussi, aucune marque n'ayant encore estimé utile d'installer le Wifi dans sa salle. A chaque défilé, des bataillons de rédactrices, blogueuses et photographes passent donc leur temps à exploser stoïquement leur facture de téléphone.