Favorite chefs
Kitchen: Easy on the Eyes, Too | The TOH Top 100: Best New Home Products 2011 | Photos | Easy Upgrades
Bobby Flay - The Official Website
Morimoto
Starr Restaurant Organization
Morimoto Restaurant - Napa, California
Sara Moulton | Chef, Cookbook Author, Television Personality
Featured Recipes | Sara Moulton | Chef, Cookbook Author, Television Personality
About Sara | Sara Moulton | Chef, Cookbook Author, Television Personality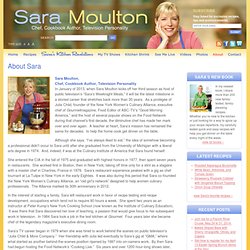 In January of 2013, when Sara Moulton kicks off her third season as host of public television's "Sara's Weeknight Meals," it will be the latest milestone in a storied career that stretches back more than 30 years. As a protégée of Julia Child, founder of the New York Women's Culinary Alliance, executive chef of Gourmetmagazine, Food Editor of ABC-TV's "Good Morning America," and the host of several popular shows on the Food Network during that channel's first decade, the diminutive chef has made her mark over and over again. A teacher at heart, Sara's mission has remained the same for decades: to help the home cook get dinner on the table.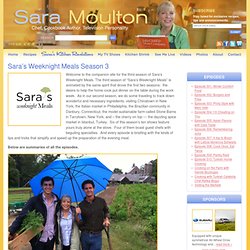 Welcome to the companion site for the third season of Sara's Weeknight Meals. The third season of "Sara's Weeknight Meals" is animated by the same spirit that drove the first two seasons: the desire to help the home cook put dinner on the table during the work week. As in our second season, we do some traveling to track down wonderful and necessary ingredients, visiting Chinatown in New York, the Italian market in Philadelphia, the Brazilian community in Danbury, Connecticut, the model sustainable farm called Stone Barns in Tarrytown, New York, and – the cherry on top — the dazzling spice market in Istanbul, Turkey. Six of this season's ten shows feature yours truly alone at the stove.
Sara's Weeknight Meals | Sara Moulton | Chef, Cookbook Author, Television Personality
I wanted to like this book... I like Sara Moulton's show on the Food Network. I like her low-key, straightforward style. (The Food Network apparently is no longer interested in a no-nonsense, educational approach to cooking programs; they're changing their focus to "entertainment," and Sara Moulton will be moving to PBS.) Unfortunately, Sara's Secrets for Weeknight Meals lacks a cohesive focus. It's all over the place, with recipes that are so simple they barely deserve to be written up (fried eggs and refried beans wrapped up in a tortilla -- does anyone need a recipe for that?)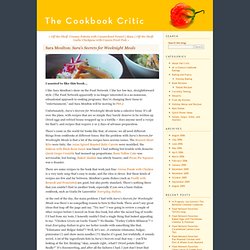 The Cookbook Critic: Sara Moulton: Sara's Secrets for Weeknight Meals
Guy Fieri
ERGO CHEF :: The Home of the Ergonomic Knife
Father's Day : holidays and parties
Father's Day - Recipes for Barbecue, Grilling, Hamburgers & More : Recipes and Cooking
Bobby's Burger Palace
Bar Americain
Bobby Flay Steak
Mesa Grill
Welcome to Michael Chiarello.com
Mar 2014 Q&A with Robin Farina, VIP Team Leader How did your passion for cycling start?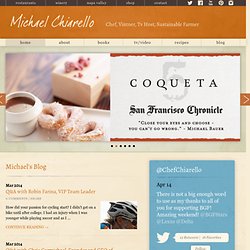 Mario Batali
Paula Deen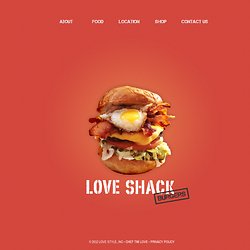 :: Chef Tim Love's LOVE SHACK
Love Style, Inc. is committed to protecting your privacy. This privacy policy describes the privacy practices for the Love Shack (the "Site"), located at http://loveburgershack.com. Love Style, Inc. owns and operates this Site. Information we collect We may collect the following information when you register or fill out a form on our site: