Fashion
Les ateliers du Saule - Costumes historiques et fantastiques - Armures de cuir - Accessoires
La licorne ailée - Costumière diplômée des metiers d'Art
The House of Canney- Bespoke historically inspired fashion & corsetry
Bianca Bannach - KOLLEKTION
ABCfeminin.com, le portail des femmes futées et créatives.
Coiffures | Cheveux | Tendances | Mode Capillaire | Coupes | Coiffer
Volute Corsets - créateur de corset et robe de mariée sur mesure à Paris
L'univers de Volute Corsets mis en photos... Cliquez sur la flèche ou dans l'image pour faire défiler le diaporama ! Vous pouvez également aller regarder sur youtube : Volute Corsets, le clip !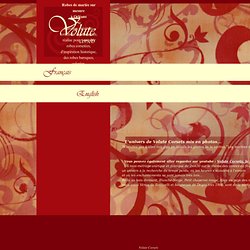 Part of an international family of websites together we are the world's biggest corset retailer! That means we know them inside and out, and can offer truly outstanding corsetry at excellent prices. Whether you want a fashion corset dress, a burlesque outfit with all the trimmings, or a spiral steel boned waist training model, we've got it and can ship it to your door.
Angirias on deviantART
Paloma Soledad [Custom Fashion and Costume Design]
Wix.com - Wix built by Forgefashion based on Modern Model
Atelier Sylphe - Corset Créatrice corsetière
Corset - Les Dessous de Vanille, Corsets sur mesures par Vanille Création
Last Sunday, I took my chance and went with two great models to Leipzig, Germany, where the Wave Gotik Treffen takes place every year. We wanted to do a little promo action and giving away some flyers; I wanted my models to look absolutely stunning, so besides the clothes I gave to them, I even took them to a make-up artist that I know there. Here is the result and how we went into the city. The two girls looked breathtaking and they were surrounded by photographers all the time! Left model wears the new tulle overbust corset with matching collar and skirt, the right model wears my first corset dress with a tulle skirt underneath and matching collar. The promo action was a nice success and I am very satisfied and happy with the results of this day.
v-couture.livejournal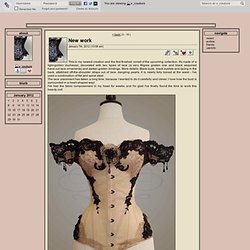 Karen von Oppen (kvodesign) on Etsy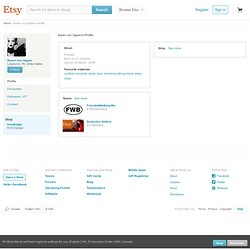 <div id="javascript-nag" class="notice"><p> Take full advantage of our site features by enabling JavaScript. <a href="http://www.etsy.com/ca/help/article/372">Learn more</a>. </p></div>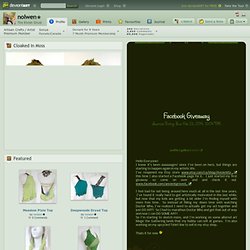 nolwen on deviantART
convention season is fast approaching and I've still got some costumes taking up space in my closet. Some of them may need touch ups or a few personal modifications but they are in great shape and have only been worn once or twice. Most of them are in sizes medium but i can get you more accurate measurements upon request. see my gallery for more photos of these costumes. Paypal only please. please reply in the comments only. Lightning $200 shipping included. Sold as is.