Fashion
Luprocks.com
June 2012 Lookbook: Stars and Stripes This look is part of Omiru's June 2012 Lookbook series, which builds upon our 16-Piece June 2012 Capsule Wardrobe. See more information about this look. It may not yet be the Fourth of July, but you can find fashion inspiration in the upcoming holiday.
Omiru: Style for All - Real Style for Real People: An Intelligent Take on Fashion Trends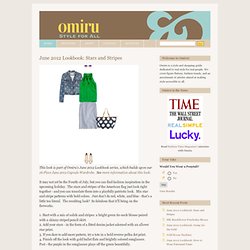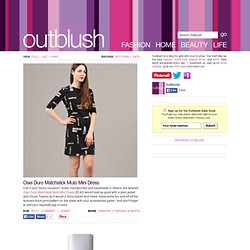 Osei Duro Matchstick Muto Mini Dress Call it your "every occasion" dress. Handprinted and handmade in Ghana, the tailored Osei Duro Matchstick Muto Mini Dress ($140) would look as good with a jean jacket and Chuck Taylors as it would a fancy blazer and heels. Have some fun and riff off the textured block print pattern on the dress with your accessories game - and don't forget to add your requisite pop of color.