Facebook Apps
Printmosaic: Create Mosaics From Facebook & Instagram Pictures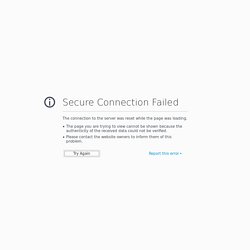 If you are looking for a quick tool to create quick mosaics, then you should check out Printmosaic.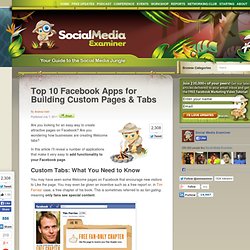 Are you looking for an easy way to create attractive pages on Facebook? Are you wondering how businesses are creating Welcome tabs?
Unfriend Finder for Greasemonkey
While 2009 was the year social games exploded into the mainstream consciousness, developers aren't slowing down as 2010 begins.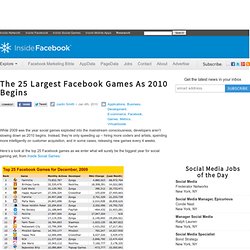 The 25 Largest Facebook Games As 2010 Begins - Flock
How To: Graph Your Country's Facebook Demographics
Facebook's ad data can not only tell you how Facebook-ish a country is, it can tell you its Facebook demographics.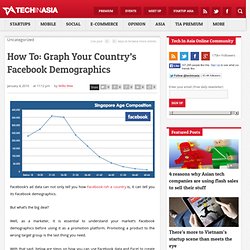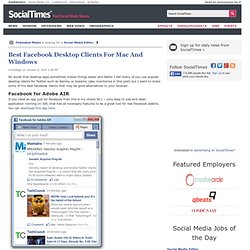 No doubt that desktop apps sometimes makes things easier and faster.
Best Facebook Desktop Clients For Mac And Windows - Flock
360Gadget has announced the launch of its new personalized start page app for Facebook.
360Gadget: A Mini Netvibes for Facebook - Flock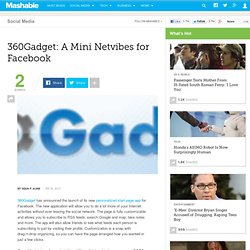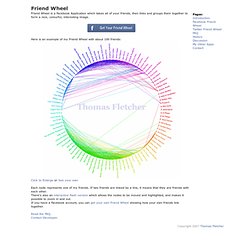 Friend Wheel - Flock
Friend Wheel is a Facebook Application which takes all of your friends, then links and groups them together to form a nice, colourful, interesting image. Here is an example of my Friend Wheel with about 100 friends: Click to Enlarge or See your own
Coca-Cola is trying to get consumers thinking that its flagship soft drink has a twin in its sugar-free version, Coca-Cola Zero.
Coca-Cola Uses Photo-Recognition App to Promote Zero - Flock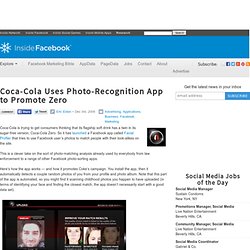 Products: Facebook Browser - Flock
Coke Zero Facial Profiler no Facebook - Flock
The Best Facebook Apps - Flock
The Facebook App Center only launched this past June and recently (finally) introduced a search function, but it remains Facebook's attempt at distributing the work of its Open Graph and associated developers. While it's meager in comparison to the likes of the iOS App Store and Google Play Marketplace, the App Center is starting to grow in numbers and quality, and we scoured what's currently available to find the best and brightest of what the virtual shelves have to offer. Multiple members of the Digital Trends' staff contributed to this article.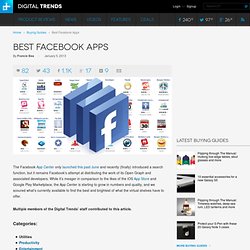 TringMe's App Lets You Make Calls From Facebook - Flock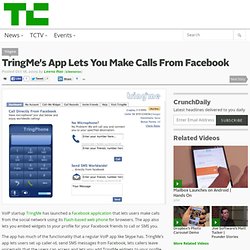 VoIP startup TringMe has launched a Facebook application that lets users make calls from the social network using its Flash-based web phone for browsers.
Facebook Mutual Friend Network Visualization in Flash | danielmc
TC Interns' 10 Favorite Facebook Applications
As a few titans of tech blogging recently began to go back and forth over whether platform-enhanced Facebook is really worth the hassle, we lowly interns over here at TechCrunch decided to list our favorite Facebook applications to see whether third-party additions have really improved our social networking lives. As early twenty-somethings who experienced Facebook when it was exclusively for college students and it differentiated itself from MySpace, with its simplicity and compelling lack of extraneous features, we figure we are better (at least in some respects) than these latecomers at judging the current viability of Facebook as a place where we will increasingly want to spend our time. The following list of applications is meant, of course, to share with you some of the Facebook platform's standouts.
Facebook Sharecount Button
Considering a Facebook application renaissance could be on its way, it's a good time to take a look at some of the apps that managed to make and keep themselves relevant during the Dark Ages. If you're a music lover, check out this list of 10 great options to consider for adding some more music-related interactivity to your Facebook profile.
Top 10 Facebook Applications for Music Lovers - Flock