FB Like Button
'Like' Button Follows Web Users
FB investigation by Irish
Web Application Security Blog | Tracking performed by social networks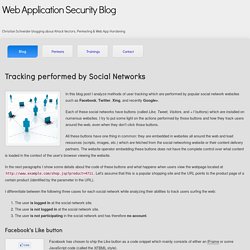 In this blog post I analyze methods of user tracking which are performed by popular social network websites such as Facebook , Twitter , Xing , and recently Google+ . Each of these social networks have buttons (called Like , Tweet , Visitors , and +1 buttons) which are installed on numerous websites. I try to put some light on the actions performed by those buttons and how they track users around the web, even when they don't click those buttons.
Facebook Struggles to Explain Its Web-Tracking Practices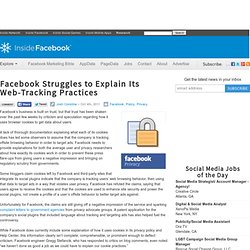 Facebook's business is built on trust, but that trust has been shaken over the past few weeks by criticism and speculation regarding how it uses browser cookies to get data about users.
Facebook fixes ID cookie glitch
Cookies espions : Facebook réfute, avant pourtant de corriger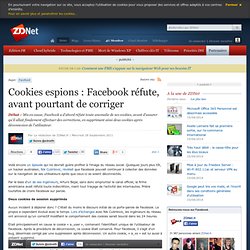 Voilà encore un épisode qui ne devrait guère profiter à l'image du réseau social. Quelques jours plus tôt, un hacker australien, Nik Cubrilovic, révélait que Facebook pouvait continuer à collecter des données sur la navigation de ses utilisateurs après que ceux-ci se soient déconnectés. Par le biais d'un de ses ingénieurs, Arturo Bejar, sans donc emprunter le canal officiel, la firme américaine avait réfuté toute indiscrétion, niant tout traçage de l'activité des internautes.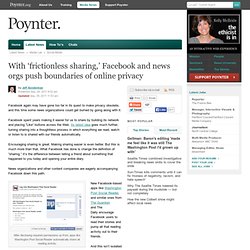 With 'frictionless sharing,' Facebook and news orgs push boundaries of online privacy
Facebook again may have gone too far in its quest to make privacy obsolete, and this time some news organizations could get burned by going along with it. Facebook spent years making it easier for us to share by building its network and placing "Like" buttons across the Web.
Priv3 Selectively Stops Third-Party Sites from Sending Your Info to Facebook, Google, Twitter, and More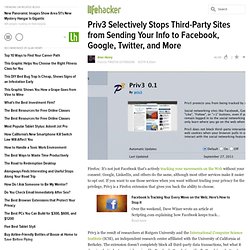 Firefox: It's not just Facebook that's actively tracking your movements on the Web without your consent: Google, LinkedIn, and others do the same, although most other services make it easier to opt out.
Facebook Privacy List for Adblock Plus
Hacker News | Facebook Disconnect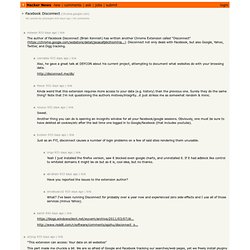 And I believe that you believe that argument. I believe even that Zuckerberg believes it. Very rarely is there a Gargamoyle sitting in a tower plotting the downfall of the smurfs. Most times it's just someone with the best of intentions. In this case your argument is that you just want the information so as to provide people what they want.
Update: Facebook fixes cookie behavior after logging out.
Facebook denies cookie tracking allegations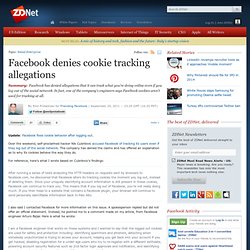 FB Is Tracking Your Every Move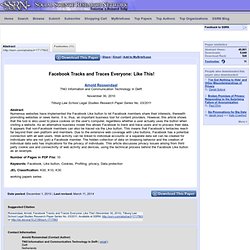 Facebook Tracks and Traces Everyone: Like This! by Arnold Roosendaal
TNO Information and Communication Technology in DelftNovember 30, 2010 Tilburg Law School Legal Studies Research Paper Series No. 03/2011
Soros Group to Give Millions for Debating Programs