Fabric Solutions
DIY freezer paper stenciled scarf. Inspired by the frozen boulders the city snowplow piled up along our street, I made a scarf.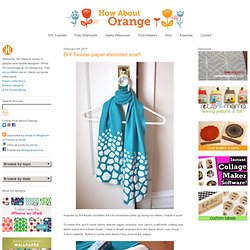 To make this, you'll need: fabric, freezer paper, scissors, iron, pencil, craft knife, cutting mat, fabric paint, and a foam brush. I used a length of jersey from the fabric store—you know, T-shirt material. Soft and comfy, and doesn't fray around the edges. I sketched an abstract design onto the uncoated side of the freezer paper. These were just messy hexagons and pentagons that got gradually smaller. My tried and true method for elastic casings. Elastic threaded through a casing is a quick, easy way to cinch in fabric.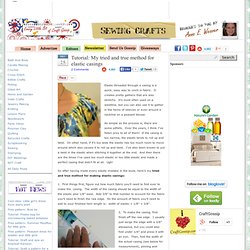 It creates pretty gathers that are also stretchy. It's most often used on a waistline, but you can also use it to gather in the hems of sleeves or even around a neckline on a peasant blouse. As simple as the process is, there are some pitfalls. Over the years, I think I've fallen prey to all of them! Women's Clothing. Married to a bmw Free Sewing Patterns: Women's Clothing 06.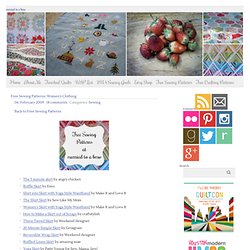 February 2009 · 18 comments · Categories: Sewing.
---