Ex-mormon Support
MormonThink.com: An objective look at Mormons / Mormonism / the LDS Church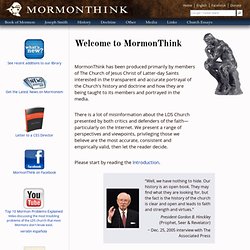 Top Current Stories Truth Is Restored Again - website - 4/16/14 "When the truth regarding our church is discovered, many people experience a degree of shock, internal turmoil, or pain." The purpose of the website is to help lessen these emotions by providing what it says is "a gentle awakening for the sincere seeker of truth." Besides the section labelled "Gentle Awakening" that covers many aspects which trouble members, the section "How to Validate Sources" is something every truth seeker should read. Link to Truth Is Restored Again.
The Lost Book of Abraham
Post Mormon Community
Apr 14, 2014 Episode 249: The Time Commitment Required To Be A Good Mormon Join John, Rich, Hilary and Katrine as they discuss the time commitment it takes to be a good Mormon.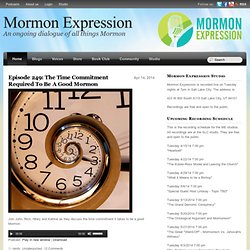 Mormon Expression
Top 10 Mormon Problems Explained
MormonThink.com: An objective look at Mormons / Mormonism / the LDS Church
A few years ago I was in the hospital and my dad offered me a blessing. I refused. I am all better. : exmormon
4.0 - Why I left Mormonism - Do We Filter Reality?