Ereaders
Ebook Reading Devices | Power of Ebooks. Schools Test E-Reader Devices With Dyslexic Students. UserID: iCustID: IsLogged: false IsSiteLicense: false UserType: anonymous DisplayName: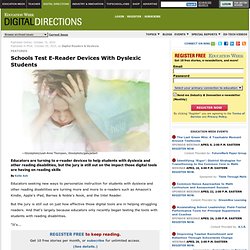 Kindle in Australia: Which Books Are Available? | Kindle Alternatives. Amazon's Kindle e-book reader.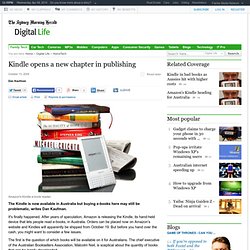 The Kindle is now available in Australia but buying e-books here may still be problematic, writes Dan Kaufman. It's finally happened. After years of speculation, Amazon is releasing the Kindle, its hand-held device that lets people read e-books, in Australia. Kindle vs. Nook vs. iPad: Which e-book reader should you buy? | Crave. Editors' note: This story was first published in July 2010, and has been extensively updated, most recently on December 17, 2012.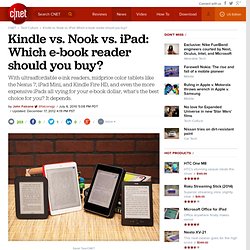 Shopping for an e-book reader or a small tablet? At first glance, the task seems daunting -- there are more choices than ever before. The good news is that the list of worthwhile choices is actually fairly short. The even better news? Prices and features are better than ever. School Libraries Struggle with E-Book Loans. Digital Tools Paul Stainthorp Just as many predicted, sales figures show that more people are opting to buy e-books rather than printed copies.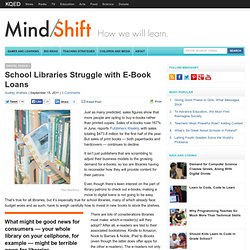 Sales of e-books rose 167% in June, reports Publishers Weekly, with sales totaling $473.8 million for the first half of the year. The Kindle Marketing Kit: Get the word out!
---