21st century Library
Infonet
The 'Excellent Customer Service in Public Libraries - New Trends' seminar was held on Thursday 2 April 2009, at the State Library of Victoria. It is part of the professional development delivered as part of the Statewide Public Library Development Projects.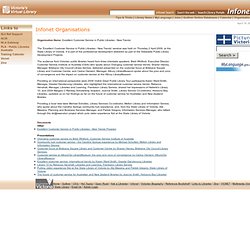 Reading Future Trends, Libraries Reach Out to Older Adults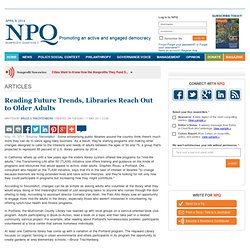 May 16, 2011; Source: SecondAct | Some enterprising public libraries around the country think there's much more they can do to serve aging baby boomers.
Getting deeply local at our libraries
JeromeDL - the Semantic Digital Library
Educational Technology and Libraries
SUMMARY: To explore learning and change, the idea of the school library as a formal garden is cultivated. A model floor plan that is adaptable by many school library spaces is presented, designed to apply models of inquiry and the concept of the learning commons.
Resourceful Curriculum for 21st Century Learning: Designing the School Library as a Garden
Libraries as Sites of Enchantment, Participatory Culture, and Learning
Editorial note. After having a great conversation with folks on twitter it became apparent that I devalued youth librarianship out of hand. I apologize for that and it was not my intention. I have noted the edit below.
R. David Lankes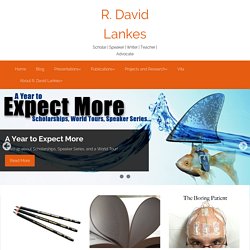 Tony Cenicola/The New York Times The Children's Library Discovery Center in Jamaica, Queens, is one of dozens of libraries, firehouses, police precincts and museums that have been built or refurbished by the city's Department of Design and Construction. More Photos »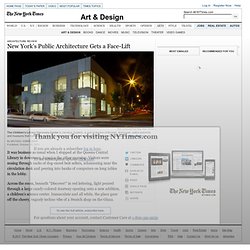 New York's Public Architecture Gets a Face-Lift
If you arrived here as a result of a renewal or other purchase transaction that went wrong, try this: close your browser, launch it or another browser, and try again. If your second attempt doesn't work, send details, including your contact information, to ALA Feedback , so we can investigate and get back to you. If you arrived here as a result of following a bookmark or a link from this or another site, try using site search, as it offers ALA Suggestions , our carefully selected best bets for popular resources.
The Future of Library Service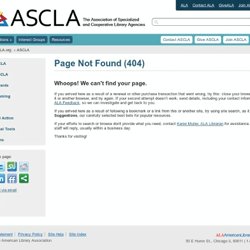 Changing Spaces: Exploring Future User Needs, Sustainability, and Value | Library by Design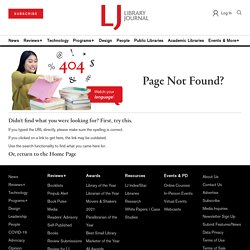 LJ's ninth Design Institute in Minneapolis took a look at the evolving role of library as a community center.
BuildingAndFacilities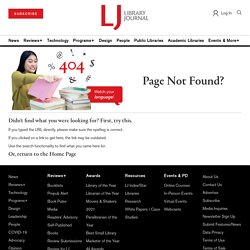 Clemson?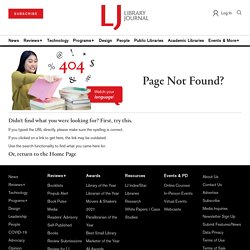 Design Institute: Six Space Challenges from Six Libraries | Library by Design
How to convert offices into a public space? How to best meet the needs of students and the general public both?
Digital library aims to expand kids' media literacy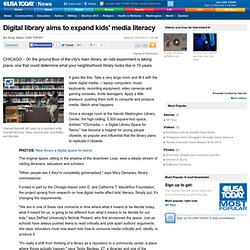 CHICAGO – On the ground floor of the city's main library, an odd experiment is taking place, one that could determine what your neighborhood library looks like in 10 years.
Coworking at the Public Library
Coworking is a modern work innovation where people in various creative professions share a common work space, synergizing their talents and making best use of fixed-cost resources.