Conferences
Social Media & Community 2.0 Strategies
@ Social Media & Communities 2.0 client-side industry leaders show you how to set the strategy, operationalize, measure and make money off of your social media investment… Real brands, real business results, real case-studies, real actionable takeaways.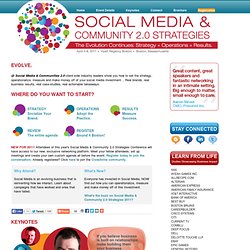 Social Media WF - Marketing, & Digital, Search, Mobile, TV Event & Conference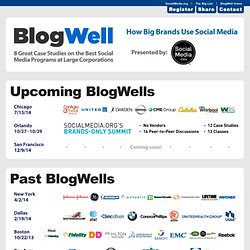 BlogWell | How Big Brands Use Social Media
About SocialMedia.org We're the community for social media leaders at the world's greatest brands.
iStrategy Global Digital Media Conference | N. America, Australia, Europe and Asia
Haim, CHVRCHES and The Flaming Lips are winners of the Inaugural Grulke Prize at SXSW 2013 So Long and Thanks for all the Fish! The music doesn't stop here.
SXSW.com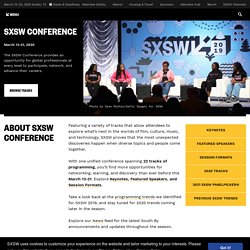 Get Involved Upcoming milestones for February 2013 conference: + APRIL 23: Event Submission Opens + AUGUST 2: Event Submission Closes + AUGUST 13: Attendee Registration Opens If your organization is interested in hosting a Social Media Week in your city, click the button below and fill out the application. There are multiple ways in which you can participate in Social Media Week. Applying to submit an event to become an event partner is free.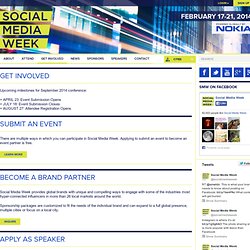 Social Media Week / Get Involved
Internet Week New York
Blog World Expo
Welcome to BlogHer Conferences!
tech - The Event For Digital Marketing!
Pivot