EVE
Eve Radio :: Where We Play Music For The Masses
Loadout browser
DUST514
One Universe to explore and conquer Discover your future in the sandbox Let your mind roam over EVE's creations Be a capsuleer and experience something more EVE Live:
EVE Online is a Massive Multiplayer Online Roleplaying Space Game - EVE Online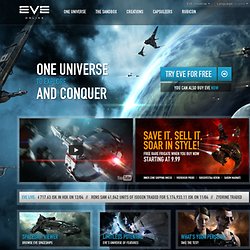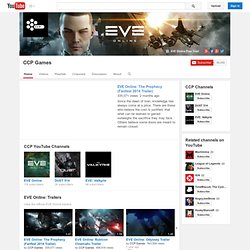 Welcome to YouTube! The location filter shows you popular videos from the selected country or region on lists like Most Viewed and in search results.To change your location filter, please use the links in the footer at the bottom of the page. Click "OK" to accept this setting, or click "Cancel" to set your location filter to "Worldwide".
CCPGAMES's Channel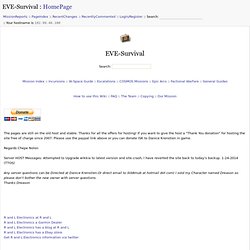 The pages are still on the old host and stable. Thanks for all the offers for hosting! If you want to give the host a "Thank You donation" for hosting the site free of charge since 2007. Please use the paypal link above. Regards Chepe Nolon
EVE Online | EVE Insider | Forums
Here is the FAQ on Account management and billing : Q: If I do something on Singularity will that affect my TQ character/account? A: No.
Eve[geek]
EVE Online | EVE Gate - Log On
Massively : Eve Online
Last week's closure of EON , the quarterly print magazine dedicated to EVE Online , barely registered on the MMO news meter. CCP's MMO boasts somewhere in the neighborhood of 500,000 subscribers, but apparently few of them were willing to part with enough meatspace money or ISK to keep EON afloat. I'll miss the mag, even though I've never been anything other than a casual EVE player.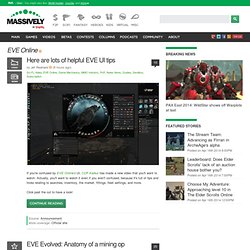 EVE IS REAL
» Eve in 2d…