European focus
London Progressive Journal
There's nothing inherently wrong with genetic modification, argues Leigh Phillips, and the left shouldn't side with those who suggest there is. Below, Emma Hughes responds Migrants already 'pay their way' – why should they have to pay medical bills too?Plans to charge non-EU nationals for treatment will undermine the NHS – and could force them to choose between their health and paying the rent, writes Michael Pooler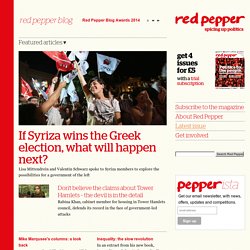 A gay performer faces legal action after criticising "homophobic" journalists. But does this signal the weakness of traditional views on sexuality? Padraig Reidy reports Turkey's proposed internet law met with strong opposition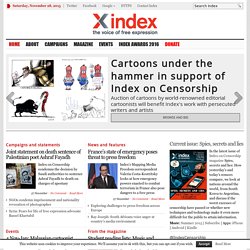 Dear Reader, Those who have read or do read or do look at what has been been written, or photographed or arranged, for this project/not-so-alter-ego/archive may have noticed that it has of long late been added to with increasing infrequency. And that when it has, it appears more and more like a handful of pages ripped indiscriminately from a scattered pile of books, with no explanatory reconstruction.
Socialism and/or barbarism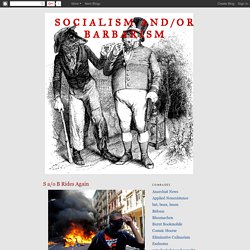 left flank
The Return of the Public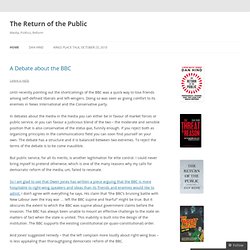 In November 2013 David Icke and others began broadcasting The People's Voice after a crowd-funding appeal raised £300,000. The ability of a relatively small number of people – albeit with an established following – to secure start-up funding for a broadcast operation suggests that there is considerable appetite for an alternative to the mainstream media in Britain. But the launch also prompts a question.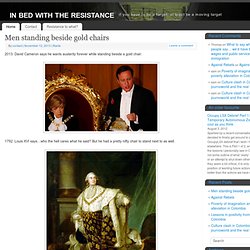 In Bed with the Resistance
Are 'correct' belief systems really necessary or good as a framework for organising? We live in a large scale society where the tendency to dehumanise those you cannot see and will never meet is ever-present. It is a society that tends to attach a financial and financial return value to everything, including the life of, say, a peasant farmer in Laos. And you. In polite circles this is done indirectly, but the City of London is not polite circles and there it is done pretty openly. It is part of a wider system in which those values are propagated.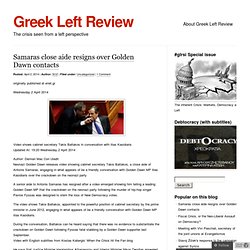 Greek Left Review
originally published at enet.gr Wednesday 2 April 2014 Video shows cabinet secretary Takis Baltakos in conversation with Ilias Kasidiaris Updated At: 19:20 Wednesday 2 April 2014 Author: Damian Mac Con Uladh Neonazi Golden Dawn releases video showing cabinet secretary Takis Baltakos, a close aide of Antonis Samaras, engaging in what appears of be a friendly conversation with Golden Dawn MP Ilias Kasidiaris over the crackdown on the neonazi party