Facebook
A Beginner's Guide to Facebook Insights. Ekaterina Walter is a social media strategist at Intel.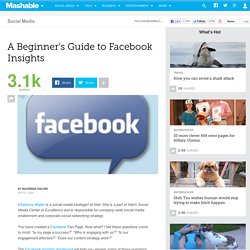 She is a part of Intel's Social Media Center of Excellence and is responsible for company-wide social media enablement and corporate social networking strategy. You have created a Facebook Fan Page. Now what? I bet these questions come to mind: "Is my page a success?" 6 Surefire Ways to Capture More 'Likes' on Facebook. Facebook 'likes' are quickly turning into currency for credibility.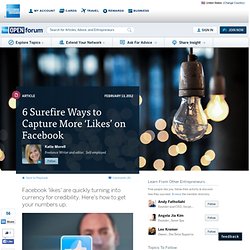 Here's how to get your numbers up. February 13, 2012 Facebook 'likes' are quickly turning into currency for credibility. The more 'likes' your business has, the more seriously consumers will perceive your company. Extra bonus: every time someone 'likes' your page, each of your updates shows up in their news feed, thereby providing them constant reminders of your brand. 9 Hot Tips for Small Business Marketing on Facebook. This post originally appeared on the American Express OPEN Forum, where Mashable regularly contributes articles about leveraging social media and technology in small business.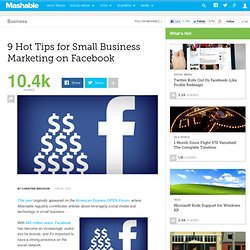 With 845 million users, Facebook has become an increasingly useful tool for brands, and it's important to have a strong presence on the social network. Whether your brand is fully established or just starting out, launching a marketing campaign can seem overwhelming. But, it doesn't have to be a timely or expensive process. There are several small and simple things you can do for your brand on Facebook.
---