Langue vivante étrangère
ESL Kids Flashcards. Matching game: Spread all the cards on the floor or on a table.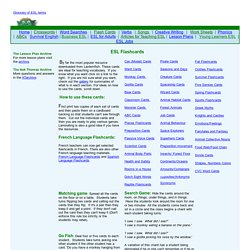 Students take turns flipping two cards and calling out the cards that they flip. If it's a pair then they keep it and get a point. Les langues, Anglais, Allemand l' cole primaire : sites de ressources, fiches ... Les ressources de PrimLangues 3 outils d'aide à l'enseignement de l'anglais L'enseignement des langues vivantes (CDDP Creuse) : ressources et outils Organiser, bâtir et approfondir au cycle 3 L'anglais en primaire : CRDP de Bourgogne.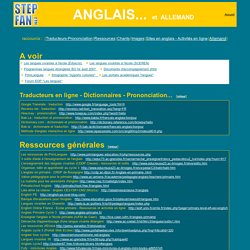 LearnEnglish Kids | British Council | Anglaiscycle3. English listening exercises and printable listening worksheets for free, ESL listening activities for kids. Elllo | English Listening Online. Langues en ligne » Primaire - A1  LV — Éducnet. Correspondants écoles, pays du monde.
Primlangues, enseignement des langues.
---