Langue vivante étrangère
ESL Kids Flashcards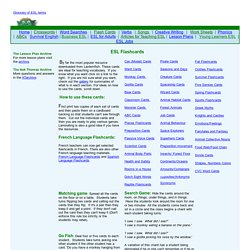 Matching game: Spread all the cards on the floor or on a table. Students take turns flipping two cards and calling out the cards that they flip. If it's a pair then they keep it and get a point.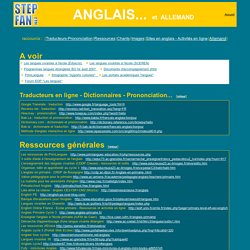 Les langues, Anglais, Allemand l' cole primaire : sites de ressources, fiches ...
Les ressources de PrimLangues http://www.primlangues.education.fr/php/ressources.php 3 outils d'aide à l'enseignement de l'anglais http://educ73.ac-grenoble.fr/nectar/nectar_enseignant/docs_pedas/ebcu2_lve/index.php?
anglaiscycle3
Correspondants écoles, pays du monde