Episode 2: 11th-17th September 2011
We sometimes get things appearing out of left field that proves to be thought provoking beyond its original purpose.
The Influence of Buildings | The Science of Architecture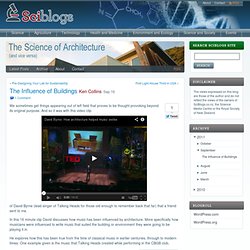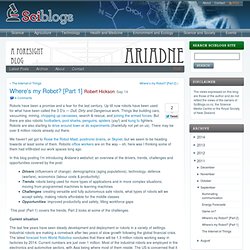 Robots have been a promise and a fear for the last century.
Where's my Robot? [Part 1] | Ariadne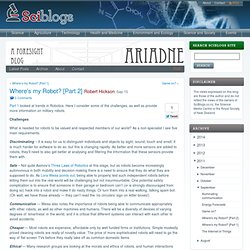 Where's my Robot? [Part 2] | Ariadne
Part 1 looked at trends in Robotics.
It isn't the sun | Hot Topic
- A sophisticated underground animal world existed 240 million years ago in Morocco. - Tunnels, chambers and other structures related to the early burrows suggest they provided escape from predators and weather extremes.
Pre-Dino Subterranean World Discovered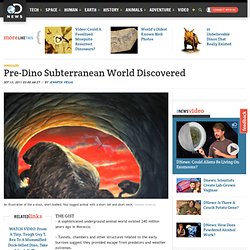 If there's a bright center to the Universe, astronomers have found the planet it's farthest from. Called Kepler-16b, it's a Saturn-like world which has the distinction of being the first discovered to orbit both Sun-like stars in a binary system. OK, Star Wars references aside, this is pretty cool.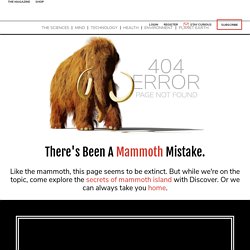 Astronomers discover a wretched hive of scum and villainy
PHD Comics Movie is coming, providing an inside view of science
Earlier this year, graduate students suddenly found themselves deprived of a major source of procrastination when updates of the Piled Higher and Deeper (PHD) Comics suddenly reduced to trickles.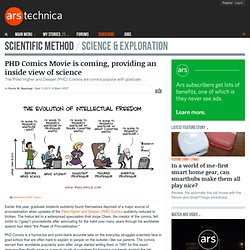 If you ask someone to guess the number of sweets in a jar, the odds that they'll land upon the right number are low – fairground raffles rely on that inaccuracy. But if you ask many people to take guesses, something odd happens. Even though their individual answers can be wildly off, the average of their varied guesses tends to be surprisingly accurate.
Knowledgeable individuals protect the wisdom of crowds | Not Exactly Rocket Science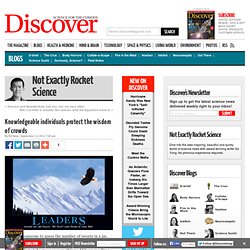 Science Magazine: Sign In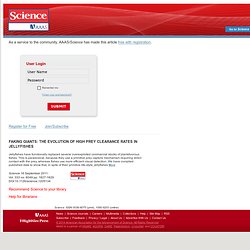 Jellyfishes have functionally replaced several overexploited commercial stocks of planktivorous fishes.
If you've given any thought to the benefits of solar power, you've probably realized at least two things: You need to live in a sunny climate and, most importantly, you need to have your solar panels facing south.
Where Can You Put Solar Panels? Almost Anywhere You Want | Fast Company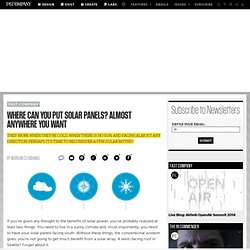 Polio in India: going, going, gone?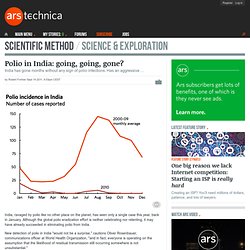 India, ravaged by polio like no other place on the planet, has seen only a single case this year, back in January.
One Per Cent: Stealth tank morphs to transmit QR codes
Niall Firth, technology editor
Coffee binging 'genetic'
"With caffeine impacting gene expression, we believe that caffeine then influences chemical pathways in the body."
Glowing transgenic cats could boost AIDS research - health - 11 September 2011
Three cats genetically modified to resist feline immunodeficiency virus (FIV) have opened up new avenues for AIDS research. The research could also help veterinarians combat the virus, which kills millions of feral cats each year and also infects big cats, including lions. Prosaically named TgCat1, TgCat2 and TgCat3, the GM cats – now a year old – glow ghostly green under ultraviolet light because they have been given the green fluorescent protein (GFP) gene
Nasa unveils most powerful rocket
Last updated 06:40 15/09/2011
Last updated 10:54 16/09/2011 Australia and New Zealand have submitted an official bid to host the world's most powerful radio telescope, the Square Kilometre Array (SKA).
Downunder bid for powerful radio telescope