FUTUR
Mots-clés :économie, monnaie Je sors un nouveau livre :"De l'innovation monétaire aux monnaies de l'innovation" Il s'agit de montrer comment marche les monnaies, de voir comment en créer de nouvelles (légalement) de façon de plus en plus simple grâce aux plates-formes web et téléphone qui viennent d'apparaitre et de lancer 4 défis pour créer de nouvelles monnaies qui permettent des choses nouvelles que ne font pas encore les monnaies. En fait, de façon tout à fait étonnante, la monnaie lorsqu'elle est bien comprise, est un formidable outil pour favoriser des comportements dans les sociétés et favoriser l'échange dans certains domaines (sur un territoire, entre une communauté, dans un secteur spécifique comme la culture, l'éducation ou l'environnement...).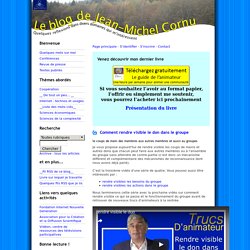 Jamais Cascio
Jamais Cascio is a San Francisco Bay Area-based writer and futurist specializing in design strategies and possible outcomes for future scenarios.[citation needed] Biography[edit] Jamais Cascio resides in the San Francisco Bay Area[1] Cascio received his undergraduate degree from UC Santa Cruz and later attended UC Berkeley. In the 1990s, Cascio worked for the futurist and scenario planning firm Global Business Network.[2] In 2007 he was a lead author on the Metaverse Roadmap Overview.[3]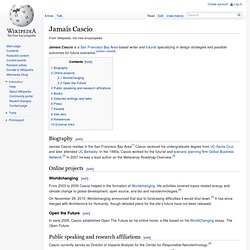 Crime and Punishment discussion at Fast Company's Innovation Uncensored (video) April 2013 Bots, Bacteria, and Carbon talk at the University of Minnesota (video) March 2013 Visions of a Sustainable Future interview (text) March 2013Talking about apocalypse gets dull...all apocalypses are the same, but all successful scenarios are different in their own way.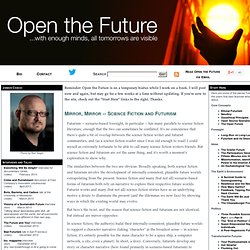 la cellule: un ordinateur qui fait des ordinateur
De la biologie comme science historique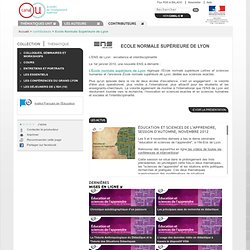 Les 8 et 9 novembre derniers a lieu le 4ème séminaire "éducation et sciences de l'apprendre", à l'ifé-Ens de Lyon. Retrouvez dès aujourd'hui en ligne les vidéos de toutes les conférences et interventions! Cette session se situe dans le prolongement des trois précédentes, en privilégiant cette fois-ci deux thématiques, les "sciences de l'apprendre" et les relations entre politiques, recherches et pratiques.
Cash in the clouds—neither paper nor plastic.Illustration: Aegir Hallmundur; Benjamin Franklin: Corbis A simple typo gave Michael Ivey the idea for his company. One day in the fall of 2008, Ivey's wife, using her pink RAZR phone, sent him a note via Twitter.
The Future of Money: It's Flexible, Frictionless and (Almost) Fr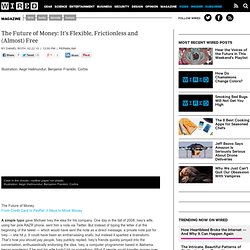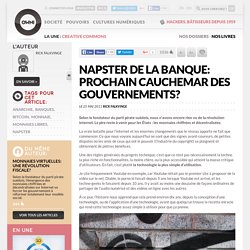 Selon le fondateur du parti pirate suédois, nous n'avons encore rien vu de la révolution internet. Le pire reste à venir pour les États : les monnaies chiffrées et décentralisées. La vraie bataille pour l'internet et les énormes changements que le réseau apporte ne fait que commencer. Ce que nous voyons aujourd'hui ne sont que des signes avant-coureurs, de petites disputes où les amis de ceux qui ont le pouvoir (l'industrie du copyright) se plaignent et obtiennent de piètres bénéfices. Une des règles générales du progrès technique, c'est que ce n'est pas nécessairement la techno la plus riche en fonctionnalités, la moins chère, ou la plus accessible qui atteint la masse critique d'utilisateurs. En fait, c'est plutôt la technologie la plus simple d'utilisation.