Herpetology - Regional
Field Herp Forum • View topic - Welcome To Arizona - Info for the Traveler and the Newbies. Ratsnakehaven wrote: WW** wrote: Thanks for that useful post.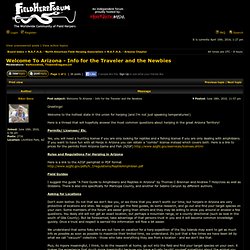 Herpetology tours of Thailand, herpetology holidays of Venezuela. 'Pinocchio' Frog and 'Gargoyle' Gecko Discovered. Pinocchio-nosed frogs, gargoyle-faced geckos and the world's smallest wallaby are among the newly identified species discovered during an expedition to Indonesia's remote Foja Mountains and announced today.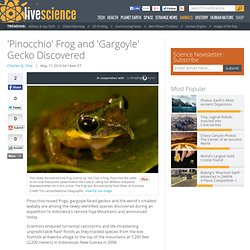 Scientists endured torrential rainstorms and life-threatening unpredictable flash floods as they tracked species from the low foothills at Kwerba village to the top of the mountains at 7,200 feet (2,200 meters) in Indonesian New Guinea in 2008. "It is not an exaggeration to say that the Foja Mountains are well-defended against any access," said expedition participant Bruce Beehler, a senior research scientist at Conservation International, in a past dispatch from the field. Wacky bunch of animals The newfound species they detailed include several new mammals, a reptile, an amphibian, at least 12 insects and a new bird. Here Be Dragons. Stewed Thoughts | Some random thoughts, gently stewed, served on a bed of love. Snakes of Australia – field guide for iPhone For the last couple of months, I've been putting the finishing touches on the first of what will hopefully be a series of electronic field guides.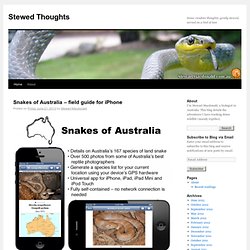 This one is the most comprehensive electronic field guide to the snakes of Australia, co-authored with Stephen Zozaya. It's available for iPhone, iPad and iPod touch. There will be an Android version eventually. Buy it now on the Apple App Store, or find out more about it on the Snakes of Australia website. Philly Herping. NeMys: EUROHERP start page. IMPORTANT!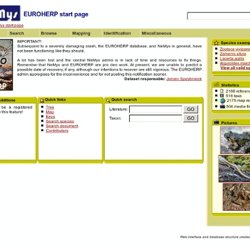 Subsequent to a severely damaging crash, the EUROHERP database, and NeMys in general, have not been functioning like they should. A lot has been lost and the central NeMys admin is in lack of time and resources to fix things. Remember that NeMys and EUROHERP are pro deo work. At present, we are unable to predict a possible date of recovery, if any, although our intentions to recover are still vigorous. The EUROHERP admin apologises for the inconvenience and for not posting this notification sooner. Aquatic Snakes of Southeast Asia. FLMNH - Online Guide to Fla. Snakes. Our Online Guide to Florida Snakes is the most up-to-date and comprehensive online source for information about Florida snakes.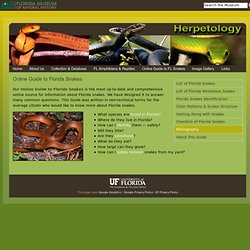 We have designed it to answer many common questions. This Guide was written in non-technical terms for the average citizen who would like to know more about Florida snakes. What species are found in Florida? Where do they live in Florida? How can I identify them — safely? Amphibians and Reptiles of Europe. Father Sanchez's Web Site of West Indian Natural History. David Williams' Australian Herpetology ONLINE - Entry Portal.
---