Entreprises qui recrutent des stagiaires
Liste d'entreprises suseptibles de prendre des stagiaires dans la baie de San Francisco
Jobs. KIXEYE offers: Full health, dental, and vision insurance 100% paid by the company Tax-free commuter passes Relocation assistance Employee stock program.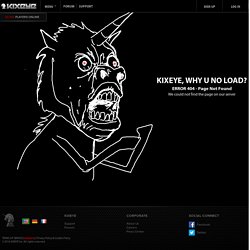 Atlassian - Software Development and Collaboration Tools. Go West Tours. Intern Abroad :: Your Place for US Internships and J-1 Visa Services. Clinical Data Solutions | Clinovo - Clinical Data Solutions. Avise Partners. Voyage Privé : séjour luxe, vacances haut gamme et vente privée sur internet. Seesmic - Seesmic connects you wherever you are. Nexway, leader de la diffusion digitale vous aide à développer vos ventes en ligne. L'Atelier BNP Paribas - San Francisco. IFeelGoods - Virtual goods real commerce.
RocketSpace - San Francisco Incubator Shared Office Space. Scalr. Nimbula. On March 13, 2013, Oracle announced it has agreed to acquire Nimbula, a provider of private cloud infrastructure management software.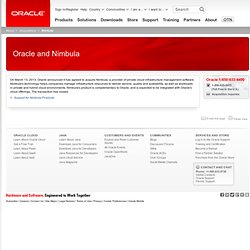 Nimbula's technology helps companies manage infrastructure resources to deliver service, quality and availability, as well as workloads in private and hybrid cloud environments. Nimbula's product is complementary to Oracle, and is expected to be integrated with Oracle's cloud offerings. The transaction has closed.
---