Entrepreneurship
In this tree we aim to put together various informative pearls capturing interesting aspects of opening a startup, poised to be successful. rokha Dec 12
Editor's note: James Altucher is an investor, programmer, author, and entrepreneur. He has started and sold several companies, run a VC fund, and is an active investor in many private companies. His latest books are I Was Blind But Now I See and 40 Alternatives to College. You can follow him on Twitter @jaltucher. Wade had sex with Karen and now I had to fire him.
How To Treat Your Employees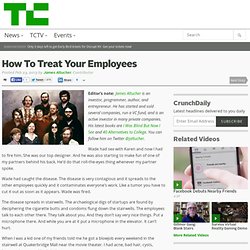 10 YouTube Videos Every Entrepreneur Should Watch
You're automatically signed up for the Inc. Wire, so you never miss a single day's most important news, tips, or ideas. Roll over the name of the other Inc. newsletters to see how you can get great Inc. articles on the topics that matter most to you. The news-from all over the web-entrepreneurs need to know now. Brand, market, and sell your product or service, and how to use the latest apps, social media, and mobile devices to do it.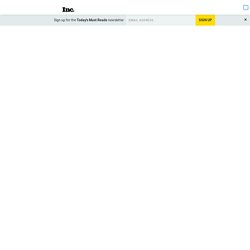 open enterprise manifesto | bettermeans.org
Small Business Website Design: Ditch the Templates
4 Characteristics of a Winning Social Enterprise Strategy
Bill Kalma is VP of technical services at Model Metrics, an enterprise cloud computing services company. He focuses on the effective scoping, management and delivery of CRM projects from a technical perspective.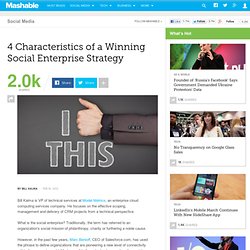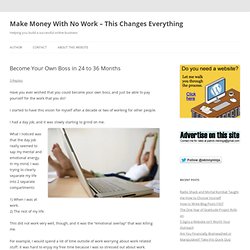 Have you ever wished that you could become your own boss, and just be able to pay yourself for the work that you do?
Become Your Own Boss in 24 to 36 Months
Fantasies vs. Realities of a Startup [Comic] | Grasshopper Group
Editor's note: James Altucher is an investor, programmer, author, and entrepreneur.
How Entrepreneurs Can Create Their Own Luck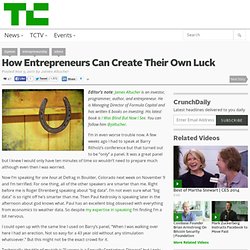 Research Data Services » Where are the data? Why is data management hard?
What could you learn from looking at your competitors or other tech startups in a different way? Are you cynical about their chances in the market just because they seem to be hot in the press and that bugs you? Or you think their startup is a passing fad and yours is the real deal?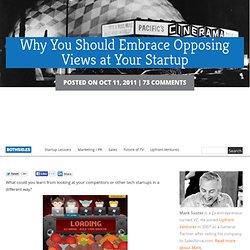 Why You Should Embrace Opposing Views at Your Startup
Subroto Bagchi Blogs