Short Stories
The Works of Edgar Allen Poe, Volume 2
The Works of Edgar Allan Poe, Volume 3
Edgar Allan Poe: The Murders in the Rue Morgue: The Murders In The Rue Morgue - Free Online Library
What song the Syrens sang, or what name Achilles assumed when he hid himself among women, although puzzling questions, are not beyond all conjecture.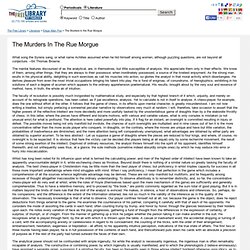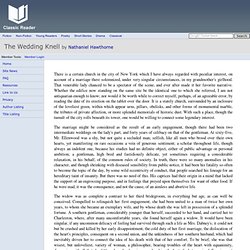 The Wedding Knell by Nathaniel Hawthorne
There is a certain church in the city of New York which I have always regarded with peculiar interest, on account of a marriage there solemnized, under very singular circumstances, in my grandmother's girlhood.
Short Stories
Classic Short Stories--Related Links
American Literary Classics.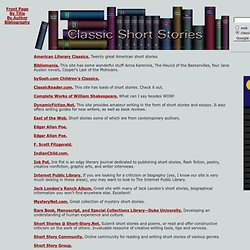 This Web site is dedicated to the short story and to those interested in reading light prose. Fewer and fewer people these days read short stories. This is unfortunate--so few will ever experience the joy that reading such fine work can give.
Classic Short Stories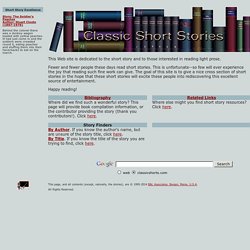 Emily, Anne, and Charlotte Bronte - Poems by Currer, Ellis, and Acton Bell