Help Sites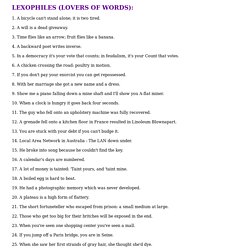 LEXOPHILES (LOVERS OF WORDS): 1. A bicycle can't stand alone; it is two tired. 2. A will is a dead giveaway. 3. Time flies like an arrow; fruit flies like a banana.
Palindromes are words or sentences that read the same backward or forward. Here are some of our favorites. 1. Go hang a salami. I'm a lasagna hog. 2.
15 Palindromes"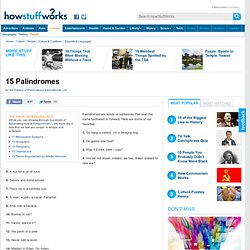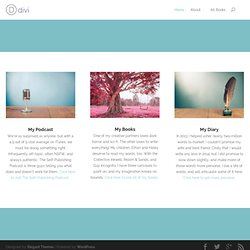 About The Author Sean Platt is a husband, father, and entrepreneur. Sean is co-founder of the Collective Inkwell and Realm & Sands imprints, speaker, and author, with breakout indie hits such as Yesterday's Gone, WhiteSpace, Unicorn Western and The Beam, as well as traditionally published titles Z 2134 and Monstrous.