Help Sites
These OWL resources will help you use correct grammar in your writing. This area includes resources on grammar topics, such as count and noncount nouns, articles (a versus an), subject-verb agreement, and prepositions. Spelling This resource covers common spelling errors including accept/except, ei/ie, noun plurals, and –ible/able.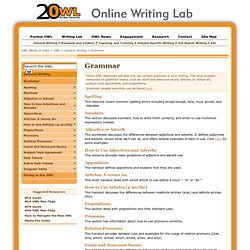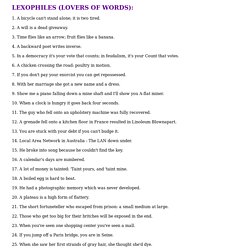 LEXOPHILES (LOVERS OF WORDS): 1. A bicycle can't stand alone; it is two tired. 2. A will is a dead giveaway. 3. Time flies like an arrow; fruit flies like a banana.
Palindromes are words or sentences that read the same backward or forward. Here are some of our favorites. 1. Go hang a salami. I'm a lasagna hog. 2.
15 Palindromes"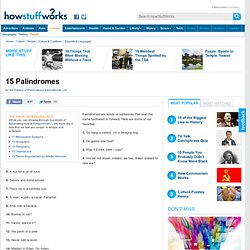 Mrs. Dowling's Grammar Rules