Faulkner, William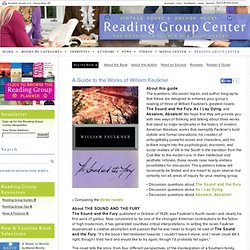 About this guide The questions, discussion topics, and author biography that follow are designed to enhance your group's reading of three of William Faulkner's greatest novels: The Sound and the Fury, As I Lay Dying, and Absalom, Absalom! We hope that they will provide you with new ways of thinking and talking about three works that stand as major landmarks in the history of modern American literature, works that exemplify Faulkner's bold stylistic and formal innovations, his creation of unforgettably powerful voices and characters, and his brilliant insight into the psychological, economic, and social realities of life in the South in the transition from the Civil War to the modern era.
A Guide to the Works of William Faulkner « Knopf Doubleday - Reading Group Center
Magazine Cover: William Faulkner - July 17, 1964 - Writers - Books
William Faulkner Biography
William Faulkner's As I Lay Dying is widely considered one of the great American novels. Quite an accomplishment, especially considering that Faulkner wrote the novel in six weeks while working at a power plant in 1929-30.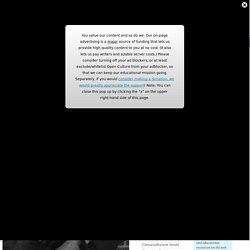 William Faulkner Reads from As I Lay Dying
William Faulkner's choice of a repository for the major manuscripts and personal papers in his possession at the time of his death was the University of Virginia.
Faulkner Collection, Small Library, UVa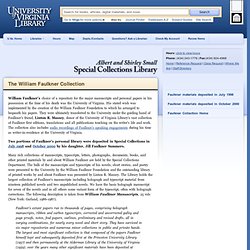 Contributing Editor: John Lowe Classroom Issues and Strategies Students are resistant to texts that withhold key information, to narrative that is obscure and/or convoluted, and to characters who don't seem to have "common sense."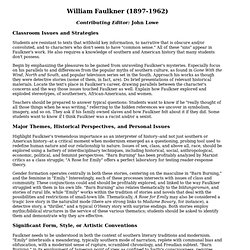 William Faulkner (1897-1962)
Lit100_SS2
Faulkner at Virginia
Mississippi Plantation Diary That Inspired William Faulkner Discovered
photo of William Faulkner by Carl Van Vechten, public domain photo Literary criticism and analysis for the twentieth-century American novelist and short-story writer William Faulkner. Academic web sites and peer-reviewed journal articles.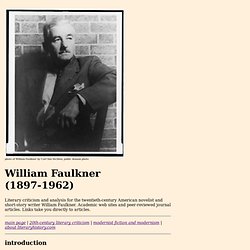 William Faulkner Literary Criticism
William Faulkner : William Faulkner News and Photos
Born: September 25, 1897 - New Albany, Mississippi Died: July 6, 1962 - near Oxford, Mississippi aulkner dropped out of high school in his second year, joined the Royal Air Force-Canada in World War I (but did not fly), and later endured a brief stint at the University of Mississippi before working at a series of odd jobs, including university postmaster (1921-24). A neighbor helped fund publication of his first book, the cycle of pastoral poems The Marble Faun (1924).
American Writers: William Faulkner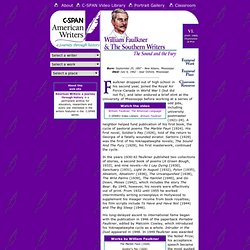 William Faulkner Nobel Prize speech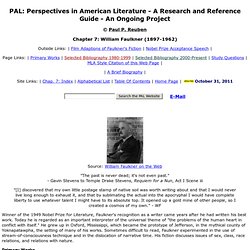 PAL: Perspectives in American Literature - A Research and Reference Guide - An Ongoing Project © Paul P.
PAL: William Faulkner (1897-1962)
Use the "Faulkner Sites Only" option to search for resources within this site, The Mississippi Writers Page and selected other Faulkner-related Web sites. June 2013 2013 Faulkner & Yoknapatawpha Conference: "Faulkner and the Black Literatures of the Americas"
William Faulkner on the Web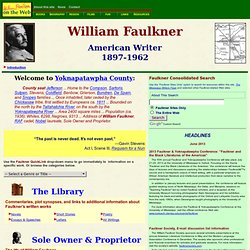 Faulkner University - Home