ENERGY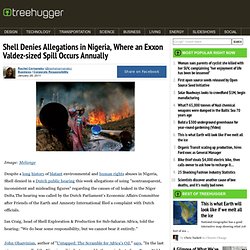 Image: Melange Despite a long history of blatant environmental and human rights abuses in Nigeria, Shell denied in a Dutch public hearing this week allegations of using "nontransparent, inconsistent and misleading figures" regarding the causes of oil leaked in the Niger Delta.The hearing was called by the Dutch Parliament's Economic Affairs Committee after Friends of the Earth and Amnesty International filed a complaint with Dutch officials. Ian Craig, head of Shell Exploration & Production for Sub-Saharan Africa, told the hearing: "We do bear some responsibility, but we cannot bear it entirely."
Shell Denies Allegations in Nigeria, Where an Exxon Valdez-sized Spill Occurs Annually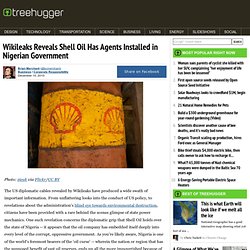 Wikileaks Reveals Shell Oil Has Agents Installed in Nigerian Government
Photo: zieak via Flickr/CC BY The US diplomatic cables revealed by Wikileaks have produced a wide swath of important information.
Breakthrough in quest to turn seaweed into biofuels
[SANTIAGO] Brown seaweed's potential as a vast source of biofuels has been highlighted with the announcement that scientists have found a way of converting all its major sugars into ethanol. A team reported in Science today (19 January) that it has engineered a microbe that will convert the sugars to ethanol, overturning one of the main obstacles to making the use of brown macroalgae, or seaweed, as a biofuel feedstock competitive. The prospective ethanol yield from brown seaweed is approximately two times higher than that from sugarcane and five times higher than maize, from the same area of cultivation. But its full potential cannot be reached because of the inability of industrial microbes to break down alginate, one of the three most abundant sugars in brown seaweed, commonly known as kelp, which is the most widely grown seaweed in the world.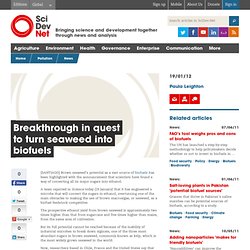 Energy Recovery Council
Waste to Energy
Energy for All | Increasing access to modern energy services for the poor