ENERGY ORGANIZATIONS
ArizonaEnergy.org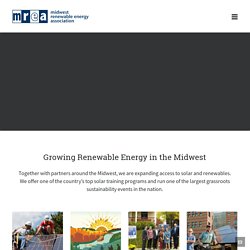 Due to high demand, the MREA will offer another session of PV 201: PV Site Assessor Training Online this spring. Whether you're a do-it-yourself homeowner, a current or aspiring PV professional, or a PV instructor, this course will show you how to do a solar site assessment at a residence or small business. We'll cover site assessment tools, load analysis, energy efficiency recommendations, array placement options, basic system sizing, cost estimates, and evaluating existing infrastructure at the site. Participants will learn how to access and use online tools for solar resource analysis, PV system performance calculations, and available incentives. This online course begins on Monday, May 12th and ends on Sunday, June 8th.
The Midwest Renewable Energy Association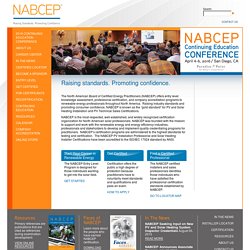 The North American Board of Certified Energy Practitioners (NABCEP) is the "gold standard" for PV and Solar Heating Installation and PV Technical Sales Certification. Raising industry standards and promoting consumer confidence, NABCEP offers certification and certificate programs to renewable energy professionals throughout North America. The NABCEP is the most respected, well-established, and widely recognized certification organization for North American solar professionals in the field of renewable energy.
NABCEP