Solar Power
Solar Power - Selected Content
News: Worldwide Solar Energy, Power News Headlines by solarbuzz.com
If you reached this page typing a URL, please make sure the spelling, capitalization, and punctuation are correct, then try reloading the page. Or, return to our homepage or visit these popular areas of our website: Get the most accurate insight into the solar industry, with our full suite of reports covering global and regional PV markets and trends, the latest market news, and more.
solar power blog - Google News
solar power - Google News
Low-Cost Solar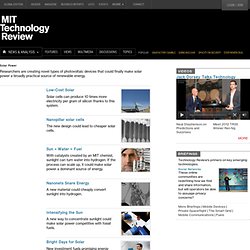 Solar Power
Space-Based Solar Power
Solar Electric Power Association (SEPA) Website
Many of the energy options in WilderHill Indexes are technologies that we not only address in a technical sense but also utilize everyday.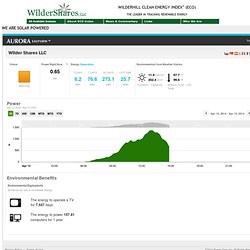 We are solar powered
UO SRML: Sun chart program
solar power
solar news - Google News
Solar Energy News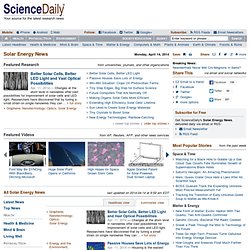 Measuring Mars: The MAVEN Magnetometer
Solar power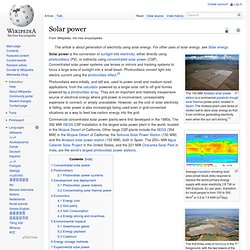 The PS10 concentrates sunlight received from a field of heliostats onto a central tower. Solar power is the conversion of sunlight into electricity , either directly using photovoltaics (PV), or indirectly using concentrated solar power (CSP). Concentrated solar power systems use lenses or mirrors and tracking systems to focus a large area of sunlight into a small beam.