Solar Power
Solar Power - Selected Content
solar power blog - Google News
solar power - Google News
Low-Cost Solar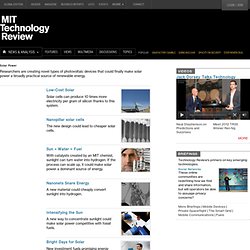 Solar Power
Space-Based Solar Power
Solar Electric Power Association (SEPA) Website
Many of the energy options in WilderHill Indexes are technologies that we not only address in a technical sense but also utilize everyday.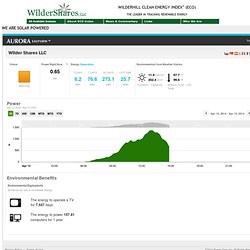 We are solar powered
UO SRML: Sun chart program
solar power
solar news - Google News
Solar Energy News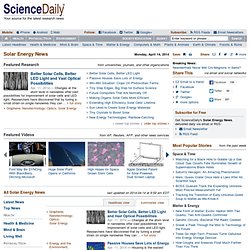 Browse News Stories
Solar power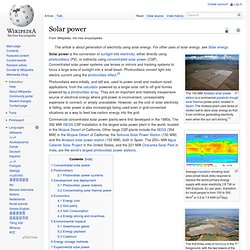 Average insolation showing land area (small black dots) required to replace the world primary energy supply with solar electricity (18 TW or 568 Exajoule, EJ, per year). Insolation for most people is from 150 to 300 W/m2 or 3.5 to 7.0 kWh/(m2day). The first three units of Solnova in the foreground, with the two towers of the PS10 and PS20 solar power stations in the background.