Accords Bilatéraux
Coordinates: Taiwan ( i/ˌtaɪˈwɑːn/ TY-WAHN Chinese: 臺灣 or 台灣; pinyin: Táiwān; see below), officially the Republic of China (ROC; Chinese: 中華民國; pinyin: Zhōnghuá Mínguó), is a state in East Asia. Originally based in mainland China, the Republic of China now governs the island of Taiwan, which makes up over 99% of its territory,[f] as well as Penghu, Kinmen, Matsu, and other minor islands.
Taiwan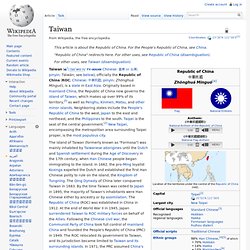 National Taiwan University of Science and Technology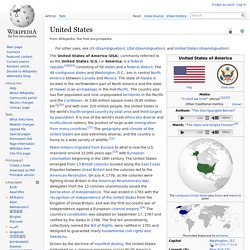 Driven by the doctrine of manifest destiny, the United States embarked on a vigorous expansion across North America throughout the 19th century.[16] This involved displacing native tribes, acquiring new territories, and gradually admitting new states.[16] The American Civil War ended legal slavery in the country.[17] By the end of the 19th century, the United States extended into the Pacific Ocean,[18] and its economy was the world's largest.[19] The Spanish–American War and World War I confirmed the country's status as a global military power. The United States emerged from World War II as a global superpower, the first country with nuclear weapons, and a permanent member of the United Nations Security Council. The end of the Cold War and the dissolution of the Soviet Union left the United States as the sole superpower.
60+ Degree Programs. Real-World Curriculum. Degree Programs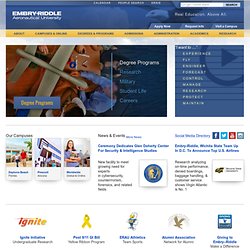 Operating Instructions Keyboard: To access the story gallery, close this window and tab to the first story. To close this window, either hit the "Esc" key or click the "Close" button. Mouse: You can use the mouse to scroll through the gallery by clicking on an image behind the central image or by clicking on the left/right arrows in the slide bar or by clicking and dragging the handle in the slide bar. Click on the central image to open the viewer.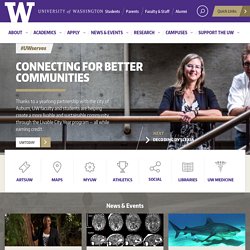 University of Washington - Official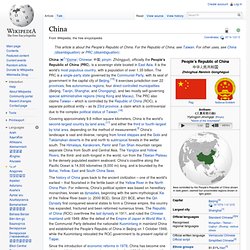 China ( i/ˈtʃaɪnə/; Chinese: 中国; pinyin: Zhōngguó), officially the People's Republic of China, is a sovereign state located in East Asia. It is the world's most populous country, with a population of over 1.35 billion. The PRC is a single-party state governed by the Communist Party, with its seat of government in the capital city of Beijing.[14] It exercises jurisdiction over 22 provinces, five autonomous regions, four direct-controlled municipalities (Beijing, Tianjin, Shanghai, and Chongqing), and two mostly self-governing special administrative regions (Hong Kong and Macau).
南京航空航天大学
Nanjing University of Aeronautics and Astronautics Nanjing University of Aeronautics and Astronautics (NUAA), established in 1952, is situated on the very site of the ancient Ming Palace of Nanjing. Its campus covers an area of 160 hectares, with a building space of 510,000 square metres. The library has a collection of over 1,000,000 books.