Embellisments
Embellish gifts, hats, scarves, or whatever else you can think of with these adorable heart shaped pom poms. Simple directions below.
Craft Project: Heart Shaped Pom Pom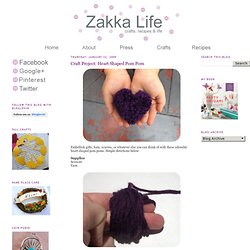 Back during the summer when I got interested in fabric and all those great flowers everyone was making, I tried my hand at a couple.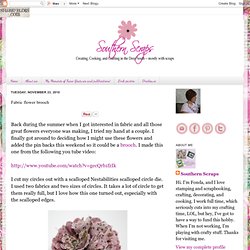 Fabric flower brooch
3 Simple Ways to Share What You Make With Instructables you can share what you make with the world and tap into an ever-growing community of creative experts.
DIY Christian Louboutin "Petal" Sandals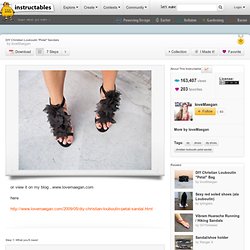 February 6, 2010 1:59 pm
Decorating your 'Quirky Kit' canvas bag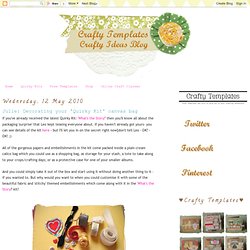 If you've already received the latest Quirky Kit: 'What's the Story?' then you'll know all about the packaging 'surprise' that Leo kept teasing everyone about. If you haven't already got yours- you can see details of the kit here - but I'll let you in on the secret right now[don't tell Leo - OK?
Yes, I am a nerd.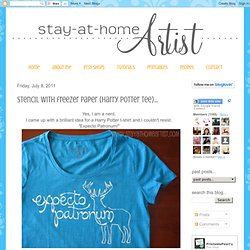 The silk lotus flower is easy to construct, but looks very luxurious. You can make it in any size, but pick fabrics that tend to be stiff, like silk taffeta or dupione.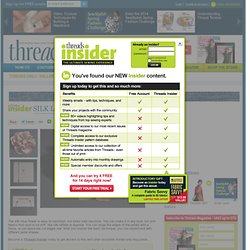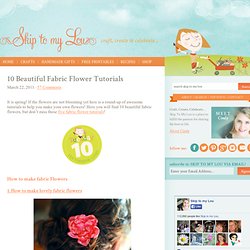 It is spring!
I look at the embellished t-shirts and cardigans at Anthropologie, J.
How To Create Today's Embellished Tops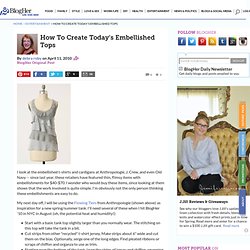 If you're looking for a simple and quick summer project, you've come to the right spot! Here's a list of 101 fresh and fabulous sewing tutorial for Summer! You can find beach chairs, picnic totes, home decor projects and some beautiful summer dresses that I love, love, love!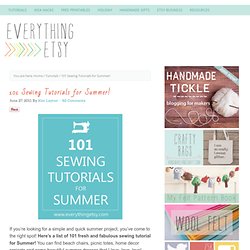 DIY Upcycled Clothing
Thank you for all of the sweet love on my Felt Flower Scarf! Really, my goodness, I didn't expect so many people to be interested in it.
Ideas for TeeShirt Embellishing
More Design Please - MoreDesignPlease
So excited to try this DIY project I found over at the awesomely inspirational blog for all things crafty- JK JK.
Lizzie Water Fall Front Polka Dot Vest Top at boohoo