Electro-pop
A priori si vous êtes venu traîner vos guêtres sur nos platebandes en satin doré, vous ne nous en voudrez quand même pas trop de relayer la programmation de l'édition 2012, encline à filer des frissons à tous les branleurs et branleuses normalement constitués (avec un coeur, au moins une oreille, un poumon et un totebag Melt Banana pas trop sale).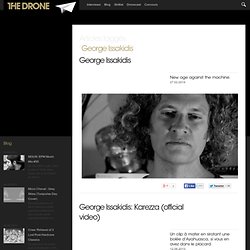 The Drone | george issakidis
GEORGE ISSAKIDIS. cherry red
Auteur : gaut76 Durée : 00:03:42 Vues : 34050 Note : 8 / 10 ( 6 votes) Notes Pour enregistrer votre note, vous devez vous inscrire
video Prince - Sign O' the times - love, musique, clip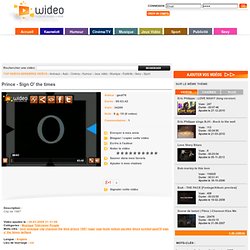 Call for papers and projects for the first events of the ongoing 5-year metabody research project.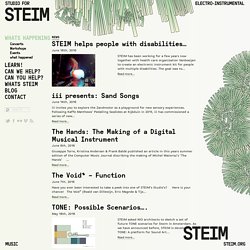 News | STEIM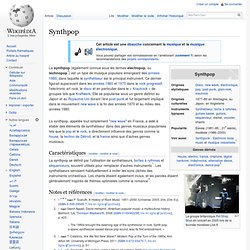 Synthpop
Un article de Wikipédia, l'encyclopédie libre. La synthpop (aussi appelé pop synthétique , electropop ou technopop ) est un genre musical qui privilégie l'utilisation de synthétiseurs dans une formation musicale pop, dancepop. En France , le genre est désigné par les appellations new wave ou pop synthétique , voire par des raccourcis simplificateurs comme années 80 ( 80's en anglais). Ce genre est une sous-tendance du genre new wave très en vogue dans les années 80 et revenant en force depuis 2010. Ses principaux représentants proviennent de Grande-Bretagne et sont apparus durant les années 1980 .
Home | The Penelopes
STOMOXINE RECORDS - Actualité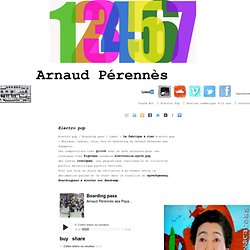 ARNAUD PERENNES electro - pop
Electro pop électro pop / Boarding pass / Label : La fabrique à rien électro pop / Musique, textes, voix, mix et mastering by Arnaud Pérennès aka Popapola. Des compositions très glitch avec un goût prononcé pour les rytmiques très Eightees tendance electronica-synth pop . des textes ironiques , une géopoétique individuelle et collective parfois mélancolique parfois révoltée. Pour les voix un style de récitation à mi-chemin entre la déclamation parlée et le chant dans la tradition du sprechgesang . Boardingpass à écouter sur Bandcamp. Kinki
Carmen Maria Vega - Site officiel
agnès b. Radio
lcd soundsystem
maia vidal