Educators
Education in XXI Century
100 reasons why educators should blog. The Royal Treatment | Internet Radio. The Royal Treatment. As a young teacher, I was forced to use basal readers with my 4th graders, and have at least three reading groups—unbelievably referred to in faculty meetings as the three reading levels—Bluebirds, Robins, and Crows.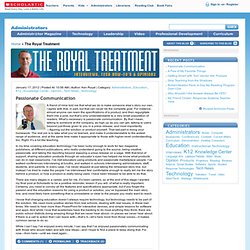 None really fit any of my students, and I got tired of hearing how father and mother gathered the whole family, including the dog for a picnic in the country. Believe me that was a big stretch for basal families, who were usually confined to the area behind a white picket fence. What I did. Edcampoc. For Educators - Web Search #edtech20 #iste10 #edchat #elearning.
85+ Resources: Educator Guide for Integrating Social Media. I hope this post will be a handy reference guide, especially for those teachers new to social media technologies and how to integrate them into the classroom.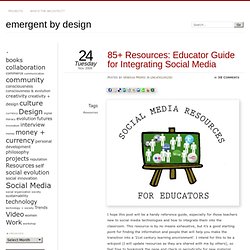 This resource is by no means exhaustive, but it's a good starting point for finding the information and people that will help you make the transition into a '21st century learning environment'. I intend for this to be a wikipost (I will update resources as they are shared with me by others), so feel free to bookmark the page and check in periodically for new material. Enjoy. Articles for Understanding the Importance of Social Media in Education Some Basics.
---