Educativos
El Oso Panda. Science Fair Project Ideas, Answers, & Tools. A Collaborative Learning Community.: RCampus Open Tools for Open Minds. Crowdfunding the commons. Goteo.org News Goteo nominated for EU Democratic Citizenship Awards See more Crowdfunding pro transparencia y open data.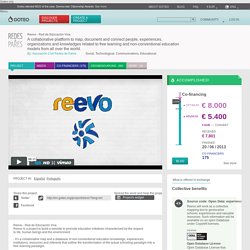 Eldiario.es See more Co-creation workshops with open DNA See more Crowdfunding y periodismo por Goteo. Eldiario.es See more Goteo premiada por Open Knowledge Foundation Spain See more No nos afecta Régimen Jurídico de Plataformas de Financiación Participativa See more Cultura libre y peer production: La era maker. Eldiario.es See more "Goteo es, quizás, la plataforma de crowdfunding más potente de España... Free Technology for Teachers.
DIPLOMA. Ministerio de Educacion. Free products and services for teachers. Learning: Thank You for Registering for the LCDS. MYP. Matemáticas.
---