Educational theory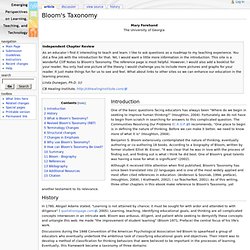 Bloom's Taxonomy
From Emerging Perspectives on Learning, Teaching and Technology Mary Forehand The University of Georgia
Firstly, the question of how to label Connectivism is an important one because this affects how people connect with the theory.
Why #Connectivism is not a Learning Theory « A Point of Contact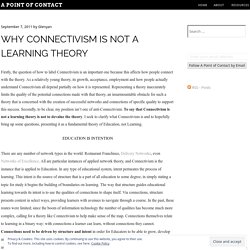 When I create PowerPoint lectures for my classes, I like to include pictures of the researchers who are being discussed. I have found that I spend a great deal of time searching the webs for pictures of people related to course content.
Gallery Of Cognitive Scientists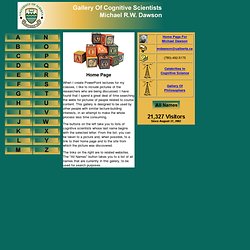 Dictionary of Cognitive Science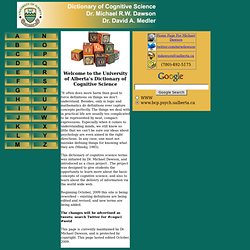 "It often does more harm than good to force definitions on things we don't understand.