Tools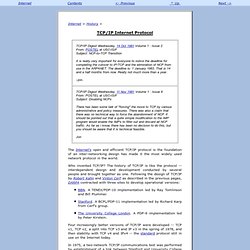 TCP/IP Internet Protocol
The Internet's open and efficient TCP/IP protocol is the foundation of an inter-networking design has made it the most widely used network protocol in the world. Who invented TCP/IP? The history of TCP/IP is like the protocol -- interdependent design and development conducted by several people and brought together as one.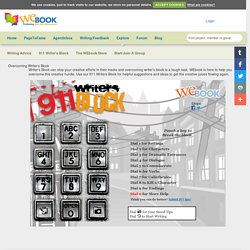 ^ Back to top We use cookies, just to track visits to our website, we store no personal details. ACCEPT COOKIES What are cookies? Login Overcoming Writer's Block
http://www.savethis.clickability.com/
The Web has an inexhaustible supply of free resources that can help you find people online. Reconnect with that old high school sweetheart, find out what your college buddy has been doing all these years, track what your family and friends are doing online....yes, you can do all that and more on the Web. Use Search Engines to Find Someone Search engines are powerful tools, and you can use them to assist you in finding someone: track down addresses, look up phone numbers, search for maps, and more. Social Media: The Online Water Cooler Social media has taken off in a big way, and for good reason: it's a great way to connect, learn, and discover; not to mention you're bound to make some new friends along the way.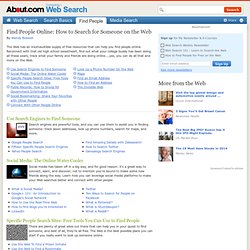 Find People