Subject disciplines
Science Toons :: Online Science Comics
"The University of British Columbia is transitioning to a new copyright environment…"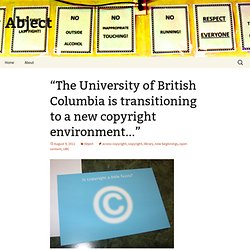 fuzzy copyright shared CC by PugnoM "…and has given notice to Access Copyright (AC) that it will not operate under the interim tariff after August 31, 2011 ." This is a fairly huge development here at UBC, as we are joining twenty-six other Canadian institutions in opting out, and in doing so will need to get our "new copyright environment" up and running by the end of this month.
Get free online courses from the world's leading universities. This collection includes over 700 free courses in the liberal arts and sciences. Download these audio & video courses straight to your computer or mp3 player.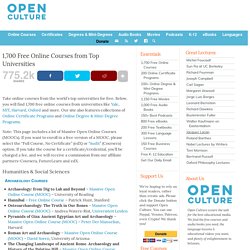 The second bit of advice a beginning artist usually gets is " draw from life ". And it is excellent advice!