EFL
English As An Additional Language
Where Do We Even Start? 5 Strategies for Teaching the Beginning ESL Student
5 False Prophets In Language Teaching
British Council Summer School 2012
Creating a personal homepage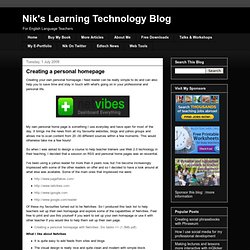 Creating your own personal homepage / feed reader can be really simple to do and can also help you to save time and stay in touch with what's going on in your professional and personal life. My own personal home page is something I use everyday and have open for most of the day. It brings me the news from all my favourite websites, blogs and yahoo groups and allows me to scan content from 20 -30 different sources within a few moments.
teaching FL with 21st Century Skills
26th EFL / ESL / ELL Blog Carnival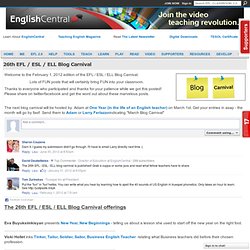 Welcome to the February 1, 2012 edition of the EFL / ESL / ELL Blog Carnival. Lots of FUN posts that will certainly bring FUN into your classroom. Thanks to everyone who participated and thanks for your patience while we got this posted!
ESLnotes.com - The English Learner Movie Guides
Teaching Reading and Writing
Edition : UK US AU Sign in Register Mobile About us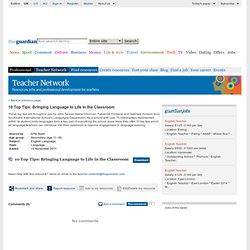 10 Top Tips: Bringing Language to...
News for Schools: News-related resources and topical stories to use in the classroom