Education
Do Online Students Cheat More? | Edudemic
Learning with 'e's
Future U: Classroom tech doesn't mean handing out tablets
Future U is a multipart series on the university of the 21st century. We will be investigating the possible future of the textbook, the technological development of libraries, how tech may change the role of the professor, and the future role of technology in museums, research parks and university-allied institutions of all kinds.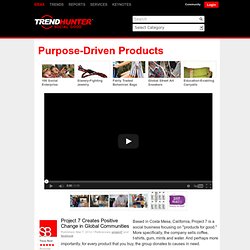 Based in Costa Mesa, California, Project 7 is a social business focusing on "products for good."
Purpose-Driven Products - Project 7 Creates Positive Change in Global Communities (VIDEO)
Tweet it Forward
scuola americana dropout on Twitpic
Tech Tools for Teachers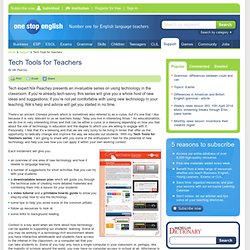 By Nik Peachey Tech expert Nik Peachey presents an invaluable series on using technology in the classroom.
Twenty Everyday Ways to Model Technology Use for Students
I wanted to post a list that talked about how to "use" technology in the classroom, but I found myself revising that word "use" to the more general word, "model."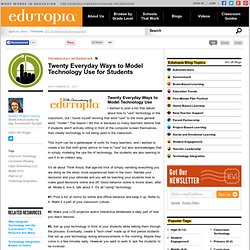 The 40 Best iPad Apps for Young Learners
Feb112012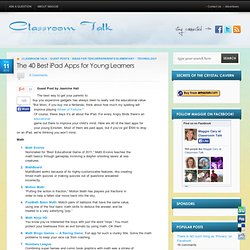 Wolfram Education Portal: Free Resources and Materials for Teachers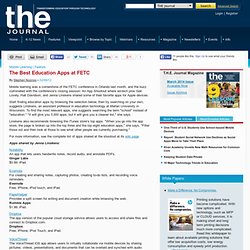 The Best Education Apps at FETC
Mobile Learning | Feature The Best Education Apps at FETC Mobile learning was a cornerstone of the FETC conference in Orlando last month, and the buzz culminated with the conference's closing session: An App Shootout where ed-tech pros Gail Lovely, Hall Davidson, and Jenna Linskens shared some of their favorite apps for Apple devices.
Professional blog | 21st Century Educator
Best eLearning Practices #1
Free technology teacher training videos for teachers
Free to use--Images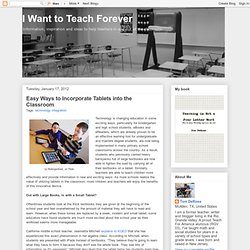 Technology is changing education in some exciting ways, particularly for kindergarten and high school students. eBooks and eReaders, which are already proven to be an effective learning tool for undergraduate and masters degree students, are now being implemented in many primary school classrooms across the country. As a result, students who previously carried heavy backpacks full of large textbooks are now able to lighten the load by carrying all of their textbooks on a tablet.
Easy Ways to Incorporate Tablets into the Classroom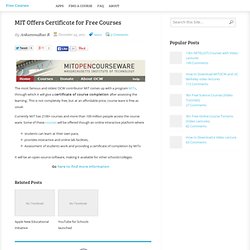 MIT Offers Certificate for Free Courses
The most famous and oldest OCW contributor MIT comes up with a program MITx, through which it will give a certificate of course completion after assessing the learning.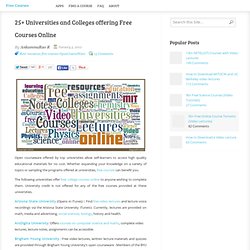 Open courseware offered by top universities allow self-learners to access high quality educational materials for no cost. Whether expanding your knowledge on a variety of topics or sampling the programs offered at universities, free courses can benefit you. The following universities offer free college courses online to anyone wishing to complete them.
25 Universities and Colleges offering Free Courses Online
10 People Who Used Blogs to Become Recognized as Experts in Their Field
If there is one thing we believe here at Expert Enough it is this: Blogs have the power to change people's lives.