Education technology
Pearltrees videos. Technology in Education. Using the Technology of Today, in the Classroom Today - Powered by Google Docs. The Evolution of Classroom Technology - Interactive Feature. Classroom Tech. SMART Education Solutions: Interactive Education Solutions. Language Arts. Young, C.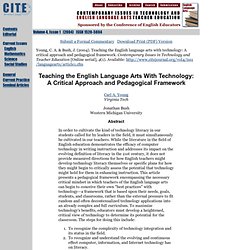 A. & Bush, J. (2004). Teaching the English language arts with technology: A critical approach and pedagogical framework. Contemporary Issues in Technology and Teacher Education [Online serial], 4(1). Available: Teaching the English Language Arts With Technology: A Critical Approach and Pedagogical Framework. Technology in the Classroom. Top ten tips for using technology in the classroom. What teachers think. Effects of Technology Integration. SMART Boards Why are they so easy to use? Going Mobile: Debating and Using Cellphones in School. George Osodi/Associated PressAt an electronics market in Lagos, Nigeria, cellphones appear in great profusion, as they do throughout poorer lands.Go to related article » Overview | Can cellphones serve as effective instructional tools in the classroom?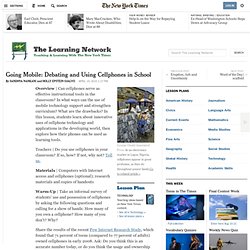 In what ways can the use of mobile technology support and strengthen curriculum? What are the drawbacks?
---