Education sites
Around The World with 80 Schools
21st Century Schools
21st Century Teacher
We have heard alot about the 21st Century Learner. We know that they are: collaborative adaptive information, media and technology savvy communicators immediate and instant require instant gratification creators and adaptor But what about the 21st Century Teacher, what are the characteristics we would expect to see in a 21st Century Educator.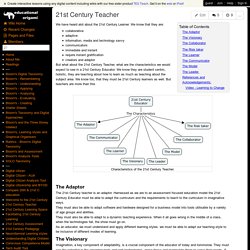 Bully | March 30 | Official Site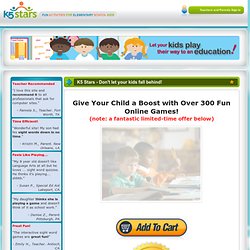 K5 Stars - Don't let your kids fall behind! - Educational Games for Kids.
Give Your Child a Boost with Over 300 Fun Online Games!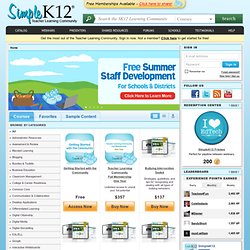 Virtual field trips challenge and expose students to new types of technology. It is a great way to spark their interest and motivate their learning in a specific content area. Virtual field trips can offer students more opportunities because you can take them to places they wouldn't normally be able to go to otherwise - like inside a volcano or ocean floor! In addition, virtual field trips may even boost students' reading comprehension skills and will expose them to different cultures and environments.
Virtual Field Trips
SelfDesign Global | Nurturing the Love of Learning
LVL Homepage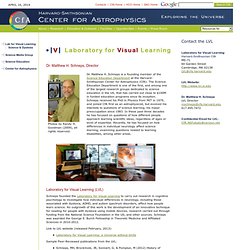 Dr.
Yale Center For Dyslexia & Creativity
Online products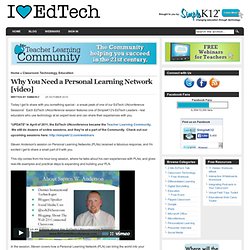 Home » Education , Technology Written by Kimberly 25 October 2010 11 Comments Today I get to share with you something special - a sneak peek of one of our EdTech UNconference Sessions! Each EdTech UNconference session features one of SimpleK12's EdTech Leaders - real educators who use technology at an expert level and can share their experiences with you.
Why You Need a Personal Learning Network [video]
World Education
Digital Age with Jim Zirin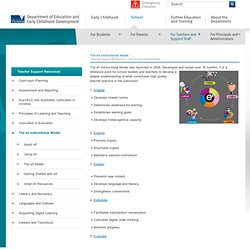 The e5 Instructional Model
<div class='noindex'>You may be trying to access this site from a secured browser on the server. Please enable scripts and reload this page.</div> Turn on more accessible mode