Education sites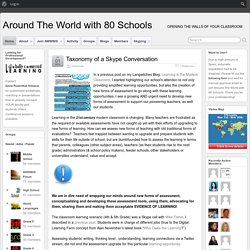 Skyping with students is great! They are learning…There is no doubt in my mind…! Skyping Hub- Learning Hub I know…I see motivation in their eyes… I feel excitement in the air…I hear them say: "How cool", "That was awesome" or "When are we skyping again?".I know… all about the different skills students are exposed to and are practicing while skyping.I know… that I am helping them learn differently than from a textbook.I know… that I am preparing them for a work environment where they are expected to collaborate with colleagues and teams who do not live in the same country, nor continent and operate in a different time zone.I know… that I am exposing them to a world, people and cultures beyond their horizon.I know… that I am broadening their perspectives, tolerance and for someone who is different
Around The World with 80 Schools
21st Century Schools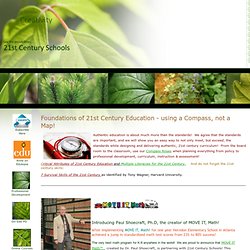 On-Site Professional Staff Development If your school district has cut its budget by eliminating travel to out-of-district PD, or if you want a group or your entire staff to experience our workshops first hand, we can come to you!
21st Century Teacher
We have heard alot about the 21st Century Learner. We know that they are:collaborativeadaptiveinformation, media and technology savvycommunicatorsimmediate and instantrequire instant gratificationcreators and adaptorBut what about the 21st Century Teacher, what are the characteristics we would expect to see in a 21st Century Educator. We know they are student centric, holistic, they are teaching about how to learn as much as teaching about the subject area. We know too, that they must be 21st Century learners as well. But teachers are more than this The 21st Century teacher is an adaptor. Harnessed as we are to an assessment focused education model the 21st Century Educator must be able to adapt the curriculum and the requirements to teach to the curriculum in imaginative ways.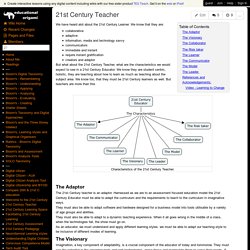 Submitted by: Kris Nielsen - Middle Level Specialist from North Carolina I watched my students take a math test the other day. It was one of those tests that seems to take the entire 70-minute block. Some finished early, others took the entire time, a few tended to need another day. Bully | March 30 | Official Site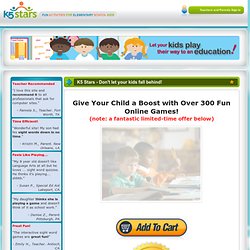 K5 Stars - Don't let your kids fall behind! - Educational Games for Kids.
Give Your Child a Boost with Over 300 Fun Online Games! (note: a fantastic limited-time offer below) Click the button above to join for less than 6 cents a day. Is homework a nightly struggle, for both you and your child?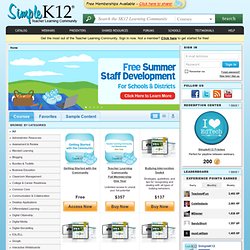 Home Browse: By Categories All Administrator ResourcesAssessment & Review Blended LearningBloggingBundles & ToolkitsBusiness EducationClassroom ManagementCollege & Career ReadinessCommon CoreCommunication & CollaborationDesktop ApplicationsDifferentiated LearningDigital CitizenshipDigital MediaDigital StorytellingESL/ELLGoogleInteractive WhiteboardsInternet SearchesiPads & Mobile LearningLearning Theories & StrategiesMembershipsNETS-TOrganizational & Time-saving ToolsPersonal EnrichmentPodcastingReading & WritingResponse to Intervention (RTI)School SafetySocial MediaSpecial Education STEMTech Integration BasicsTools for Student ProjectsVirtual LearningWeb Tool OverviewsWebsite CreationWikisWorkplace more...
Virtual Field Trips
Families with young children face many major decisions when it comes to child rearing. Of course, one of the most important is the kind of education their children receive. Some parents enroll their children in local public schools that follow the teacher-based model. Others opt for private schools that offer constructivist and progressive styles.
SelfDesign Global | Nurturing the Love of Learning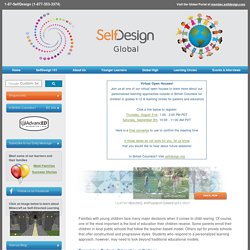 LVL Homepage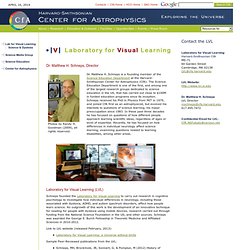 Dr. Matthew H. Schneps, Director Laboratory for Visual Learning (LVL)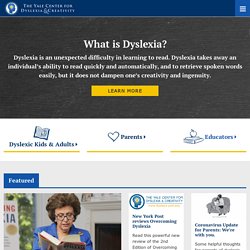 Yale Center For Dyslexia & Creativity
Drs. Sally & Bennett Shaywitz were interviewed for this article about a dyslexic artist whose sculptures capture the beauty and delicacy of the brain. Read more here... 0 likes, 3 shares, 0 comments. Apr-18-2014 at 05:45 pm 0 likes, 92 shares, 0 comments.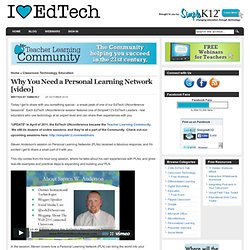 Home » Classroom Technology, Education Today I get to share with you something special - a sneak peek of one of our EdTech UNconference Sessions! Each EdTech UNconference session features one of SimpleK12's EdTech Leaders - real educators who use technology at an expert level and can share their experiences with you. *UPDATE* In April of 2011, the EdTech UNconference became the Teacher Learning Community.
Why You Need a Personal Learning Network [video]
World Education
Re-Inventing the Wheel in the Study of Human Character Date posted: April 2, 2014 James Heckman, Nobel Prize winning economist, has just published a 435 page collection called The Myth of Achievement Tests. On the surface it is a well-documented critique of the GED (General Educational Development) examination. But as one leafs through the volume, it turns out to be a 400+ page hymn-of-praise to character education.
Digital Age with Jim Zirin
The e5 Instructional Model
<div class='noindex'>You may be trying to access this site from a secured browser on the server. Please enable scripts and reload this page.</div> Turn on more accessible mode