EduBlogs and Wiki
Special Episode: 2008 California State Teacher of the Year Join high school sophomores in Los Angeles as they collaborate and apply algebraic formulas to solve a real-life design challenge. Click here to see the show! » State Leader Learns About Project Based Learning! Listen to this interview for what companies can do to help students learn!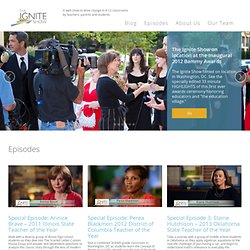 The Ignite Show
MegOrmiston
#BYOTchat | A web site for the #BYOTchat twitter chat
The acronym BYOT stands for Bring Your Own Technology, and this practice is also referred to as BYOD – Bring Your Own Device. It is an initiative that is having an impact in business as well as education. From a user's point of view, there are so many forms of technology devices that are capable of being customized to one's needs and interests. As students utilize their personal technology devices, they can become more proficient with them than they do with school-owned devices. When they bring their own technology tools to school, they can learn new ways to use them for learning purposes as they collaborate and interact with their teachers and each other to research information, solve complex problems, create original products, and publish their work to show what they have learned. Social Learning
About BYOT
Tony Ryan
#BYOTchat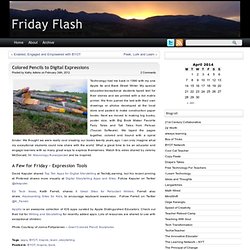 Technology had me back in 1990 with my one Apple IIe and Bank Street Writer. My special education/exceptional students typed text for their stories and we printed with a dot matrix printer. We then paired the text with their own drawings or photos developed at the local store and pasted to make construction paper books.
Friday Flash