Behavioural Economics / Finance
Absolute beginners: behavioural economics and human happiness
Behavioural Economics Applied
Behavioural Investing: A Practitioners Guide to Applying Behavioural Finance
Psychology/Sentiment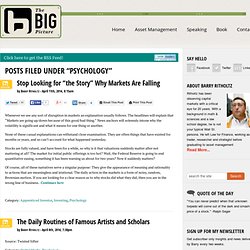 10 financial resolutions you can actually keep By Barry Ritholtz Washington Post, December 29, 2013
The Psychology and Judgment of Decision Making
Dan Ariely's second TEDTalk premieres today — and so does the second, revised and expanded edition of his book Predictably Irrational.
Dan Ariely: 2008 was a good year for behavioral economics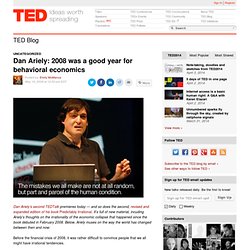 Dan Ariely asks, Are we in control of our own decisions?
Dan Ariely, the author of Predictably Irrational, presented a jaw-dropping talk on cheating and dishonesty at TED2009. We're posting Ariely's TEDTalk next Tuesday, and we asked him for his thoughts on the Bernie Madoff scandal unfolding now in New York:
Dan Ariely offers 3 irrational lessons from the Bernie Madoff scandal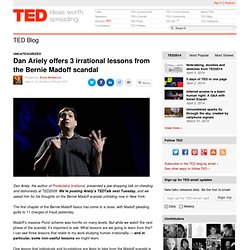 Dan Ariely on our buggy moral code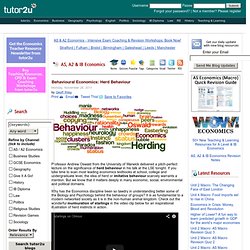 Get Summer 2014 Right First Time with tutor2u Exam Coaching & Revision Workshops
Herd Behaviour
Economics | 14.127 Behavioral Economics and Finance, Spring 2004 | Lecture Notes
I am constantly amazed how individuals react to articles written about stocks they maintain in their portfolio. Recently, much discussion has occurred on this website and across the internet on the purchase of Skype by Microsoft (MSFT). Those that hold Microsoft are certain that it is a great buy and a great product that will allow the company to expand.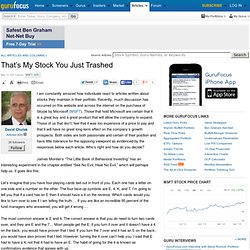 That's My Stock You Just Trashed -- GuruFocus.com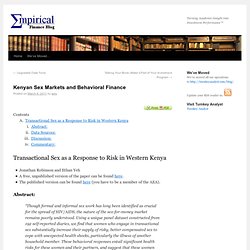 Jonathan Robinson and Ethan Yeh A free, unpublished version of the paper can be found here. The published version can be found here (you have to be a member of the AEA). Abstract:
Kenyan Sex Markets and Behavioral Finance | Empirical Finance Blog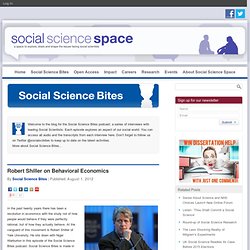 In the past twenty years there has been a revolution in economics with the study not of how people would behave if they were perfectly rational, but of how they actually behave. At the vanguard of this movement is Robert Shiller of Yale University.
Robert Shiller on Behavioral Economics
Your Decisions Are Irrational--And You Don't Realize It‬‏